Estimated read time: 1-2 minutes
This archived news story is available only for your personal, non-commercial use. Information in the story may be outdated or superseded by additional information. Reading or replaying the story in its archived form does not constitute a republication of the story.
Carole Mikita ReportingThe novel has been a favorite for generations, a number of films followed, now "Little Women, the Broadway Musical" has come to Utah.
The adventures of Meg, Jo, Beth and Amy - the March sisters - have jumped from the pages of Louisa May Alcott's beloved novel to song and dance. And leading her band of little women is the endearing character called Marmee with music written especially for the lilting tones of Maureen McGovern.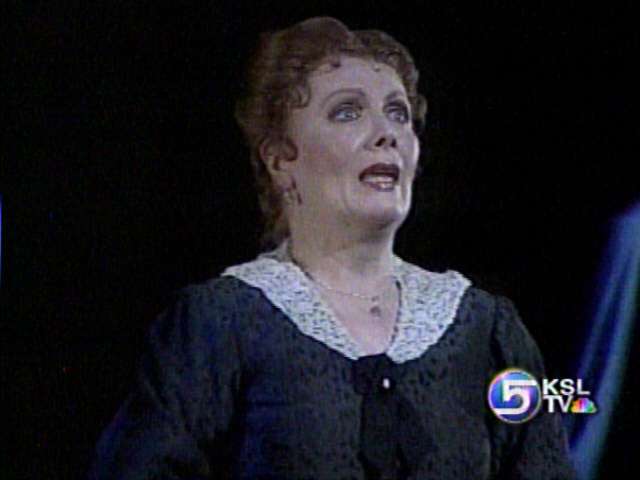 Maureen McGovern, 'Little Women - the Broadway Musical': "When people come to see this show, whether you're grandmas, grandpas, moms, dads, brothers, sisters, you sit there and you see a piece of your family up on that stage and that's the universal appeal of her book that she really wrote the quintessential family story."
The story remains timeless in many ways; it takes place during the Civil War.
Maureen McGovern: "I play a mother whose husband is away at war, trying to raise her children on her own. Sad to say that is a universal story through life as well."
The coming of age tale, with all of its joys, heartaches and discovery, McGovern believes, translates very well to this new theatrical experience.
"Little Women" performances continue at the Capitol Theatre through Sunday, Oct. 30th. Maureen McGovern will also be performing Sunday morning with the Mormon Tabernacle Choir on its weekly 'Music and the Spoken Word'.
×
Related links
Most recent Utah stories