Estimated read time: 2-3 minutes
This archived news story is available only for your personal, non-commercial use. Information in the story may be outdated or superseded by additional information. Reading or replaying the story in its archived form does not constitute a republication of the story.
SALT LAKE CITY -- In one Salt Lake City neighborhood, everyone is treated like family. We gave a High 5 to the people who make that happen -- Steve and Susan Walker.
The Walker's neighbor, Kristen Larsen, nominated them for the recognition. She recounted how the Walkers have taken her family under their wing since she moved into the neighborhood six years ago.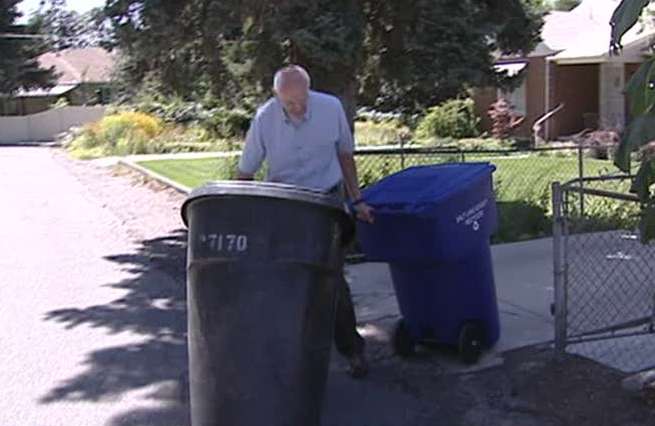 "They're always doing good things for other people," Kristen says. "They live their lives silently serving people. They're always taking care of us and our kids love them. They bring in our garbage cans and they shovel our walks and do all of the small things that make a big difference."
Kristen says she will never forget how the Walkers responded when her young daughter underwent unexpected brain surgeries a couple of years ago.
"They were always sending notes and helping bring in meals and just doing the things that you always feel grateful to have someone doing for you," she says.
Like most service-minded people, the Walkers don't think the things they do are extraordinary.
Steve says, "We have the greatest neighborhood in the world. I don't think we're atypical of the rest of these individuals here. We have benefited so much from the examples that they have set."
Susan adds, "We've gone from old folks to a bunch of young new blood that we love. We've been here 33 years and we wouldn't move."
It's clear the Walkers love their neighbors, who couldn't be more appreciative of the lessons this couple teach them every day.
"When they're going through trials and stuff, and even when they're not, just a smile can help people be happy," Susan says.
As part of the High 5, the Walkers received a gift basket from Les Schwab, which includes a $100 gift card for services there.
If you know someone who deserves a High 5, click here to nominate them.
E-mail:bwalker@ksl.com
×
Related links