Estimated read time: 2-3 minutes
This archived news story is available only for your personal, non-commercial use. Information in the story may be outdated or superseded by additional information. Reading or replaying the story in its archived form does not constitute a republication of the story.
Samantha Hayes reporting The state is looking closer at a South Salt Lake facility for troubled teens. The center may lose its license as the result of a fight there recently.
The academy says it will work with the state to make sure it does not continue to violate its license. But at the same time the academy is also being scrutinized by the city that granted its business license.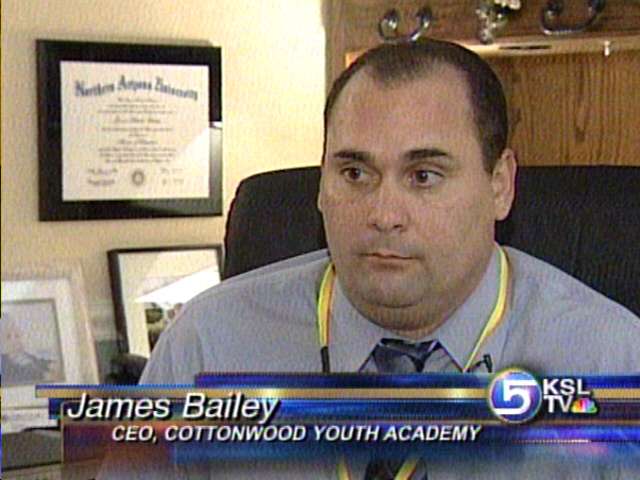 CEO James Bailey says he was recently brought in to make things better at the Cottonwood Youth Academy.
James Bailey, CEO, Cottonwood Youth Academy: "What we are doing now is providing education and therapy."
Bailey says he has added more staff and tens of thousand of physical improvements have been made. But his facility is facing a possible license sanction from the state after a police reported a fight that prompted an investigation.
The Department of Human Services says the Cottonwood Youth Academy violated 8 rules including:
Failure to report fights, contraband, and destruction of property to the office of licensing and the "riot type " on October 8th which prompted the investigation.
Residents were obtaining sharp objects in a bedroom ceiling.
Inadequate separation of the juvenile male section from the adult male section.
James Bailey, CEO, Cottonwood Youth Academy: "What we are going to do is comply with what they are asking..we have 10 days to respond to their letter but we are going to comply and work closely with them."
South Salt Lake City is also examining the zoning rules that allow the Cottonwood Youth Academy to do business. City council minutes show the facility originally intended to have "zero" correctional kids, and would treat youth from private families, licensed social workers, etc.
But the Cottonwood Youth Academy does take children who have been through the court system, and some of them have records.
James Bailey, CEO, Cottonwood Youth Academy: "Minor offenses. Theft...petty theft. We usually don't take any resident with a history of violence."
Bailey says the program is successful in helping teens integrate successfully into society, and says the academy is a safe place for residents and neighbors in the city.
×
Most recent Utah stories