Estimated read time: 2-3 minutes
This archived news story is available only for your personal, non-commercial use. Information in the story may be outdated or superseded by additional information. Reading or replaying the story in its archived form does not constitute a republication of the story.
FREDONIA, Ariz. -- Friends of Scott Curley -- the man police believe shot and killed a Kane County deputy last week -- describe him as a promising, intelligent kid whose life veered off track about the time he got out of high school.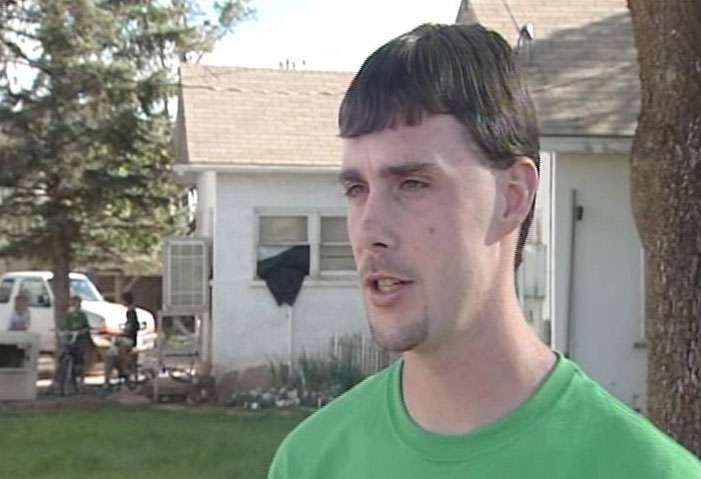 They say lately, he had delusions of police monitoring his brain. But was it a result of mental illness, or drugs?
Some of Curley's story suggests a mental illness called paranoid schizophrenia, a condition that would affect his case in the courts.
But those same symptoms can be mimicked by drugs, particularly methamphetamines.
"He's a pretty bright, intelligent fellow," said Debra Tait, whose son Jeromy was a best friend of Curley's. "Just pretty mellow, just kept to his self."
Jeromy paints a difference picture: "When he'd drink he was violent. He was really violent when he'd get drunk," he said. "He really went downhill once he got out of high school. He got on to drugs and drinking and went downhill from there."
Jeromy and Debra last saw Curley about a week before he allegedly killed Kane County Deputy Brian Harris.
Related
"Came home, he was in my living room. He acted like he was high on some kind of drug," Jeromy Tait said. "He said we looked like cartoon characters."
"He said he had just gotten out of jail, for some reason. He was arrested for some reason and he said that the cops had put a chip in his head," Debra Tait said.
"Yeah," Jeromy Tait continued. "He says the police put a chip in his head and they got a radio frequency where they listen to anything that's said, anything he says, and they can track him by it."
Delusions like that sound familiar to Dave Eldredge, a clinical social worker for Valley Mental Health in Utah. He's had no involvement in the Curley case, but we asked him about typical mental illness symptoms.
"One of the key characteristic symptoms of mental illness are the delusions, which are erroneous beliefs," Eldredge said.
Paranoid schizophrenics often believe an enemy planted a snooping device in their brain.
"People believe the government's spying on them. They may believe the television is speaking to them," he said.
Curley's age also fits the pattern.
"A lot of times the first psychotic break is when a person is late teens, early 20s," Eldredge said.
But the same thing can happen to a person who is not mentally ill if they abuse drugs like meth.
"Sometimes illicit drug use will present itself with very similar symptoms to mental illness," Eldredge said.
Drug use may have caused the symptoms of paranoid schizophrenia, or drug use may be a symptom: Many people suffering from mental illness self-medicate with drugs and alcohol.
In a case like this, it's a challenge for experts to sort out cause from effect.
E-mail: hollenhorst@ksl.com
×
Related stories
Most recent Utah stories