Estimated read time: 2-3 minutes
This archived news story is available only for your personal, non-commercial use. Information in the story may be outdated or superseded by additional information. Reading or replaying the story in its archived form does not constitute a republication of the story.
Carole Mikita ReportingAn exhibit by the man considered the 'world's greatest photographer' has opened at The Leonardo.
Sebastiao Salgado is a documentary photographer who captures the people of the world in 'Exodus', that's the exhibit's title. More than three-million have already seen the photographs; it is certainly one of the most important exhibits ever to come to Utah.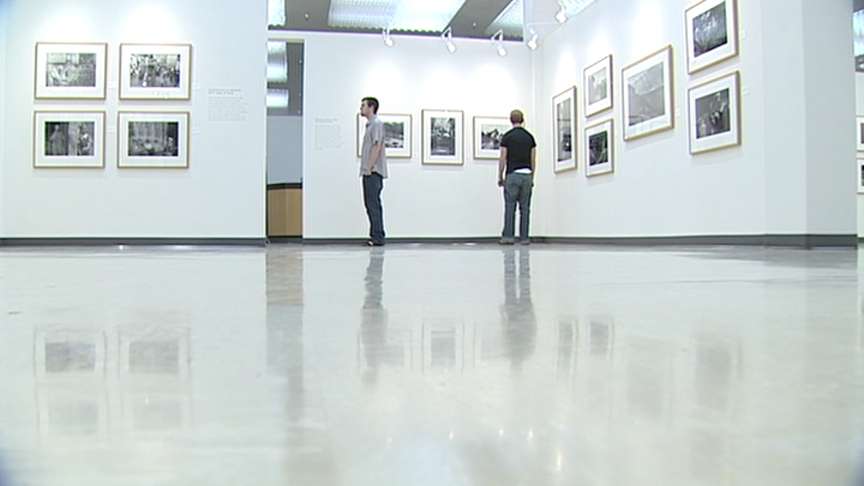 The world in turmoil, people in exile, always moving, running for their lives, to find food and shelter, to live better. Perhaps no one has documented the human condition like Sebastiao Salgado. 300 of his mesmorizing black and white photographs shot over six years in 40 countries have come to Utah. He is, the exhibit director says, first and foremost a storyteller.
Kent Miles, 'Exodus' Exhibit Director: "That shows to us the people of the world that don't have a voice to be heard. He cares about the human being, he respects people."
The partnership of arts, humanities and science that worked for two years to get the exhibit hopes students will benefit the most. This group was deeply moved.
Leo Bradley, Blessed Sacrament, 8th Grader: "Depressing, kind of. Actually makes me want to be more generous with the way I live."
Carrie McGeehan, Blessed Sacrament, 8th Grader: "It's really amazing about how many people are homeless, and you feel really bad because you wanna help them but you can't."
From Latin America with its political assassinations, to Bosnia with its ethnic cleansing, to Asia with its forgotten farmers, to Africa wracked with genocide, Salgado says he never wants to shock but to find dignity.
And then there are the children; each one asked Salgado to take his or her picture. And with each portrait he wished to capture the moment, the innocence and the hope. Hope in the future generation.
In Sebastiao Salgado's own words, "I hope that the person who comes into my show and the person who comes out are not quite the same."
Salgado's 'Exodus' will be at The Leonardo on Library Square through December 17th. For information about tickets, there's a link to the right of this story.
×
Related links
Most recent Utah stories