Estimated read time: 4-5 minutes
This archived news story is available only for your personal, non-commercial use. Information in the story may be outdated or superseded by additional information. Reading or replaying the story in its archived form does not constitute a republication of the story.
Jed Boal ReportingA special Frontier Airlines flight landed in Denver tonight with 132 evacuees from Cancun. Among them were several Utahns who say the conditions there are horrible and downright scary.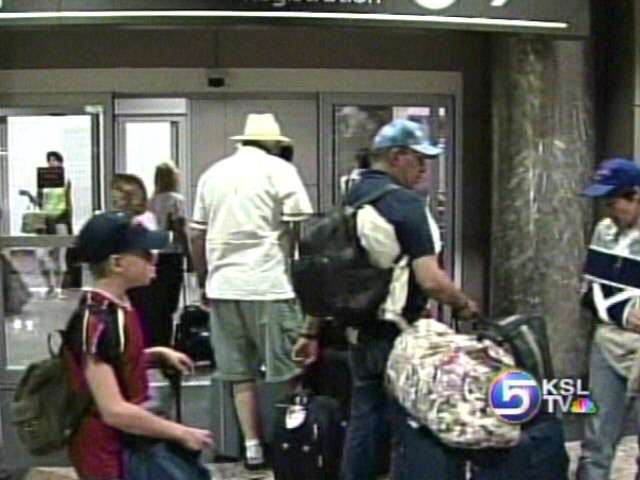 They grouped together with other evacuees to make their way through knee-deep water to an airport four hours from Cancun. They tried to get help from the American Consulate, but there was no help to be found.
Rhonda Rawls, Salt Lake City Resident: "There were 15-thousand Americans down there, 15-thousand! Our country wasn't there. The other countries were getting the people out. Where were we?"
Two more special flights for hurricane evacuees will be coming in later tonight and early tomorrow morning.
Still, a Herriman woman's brother and sister-in-law are trapped in Cancun with three other couples from South Jordan.
In Herriman Dana Graham works the phone, trying to get any information to get her brother and sister-in law and three other South Jordan couples back to Utah.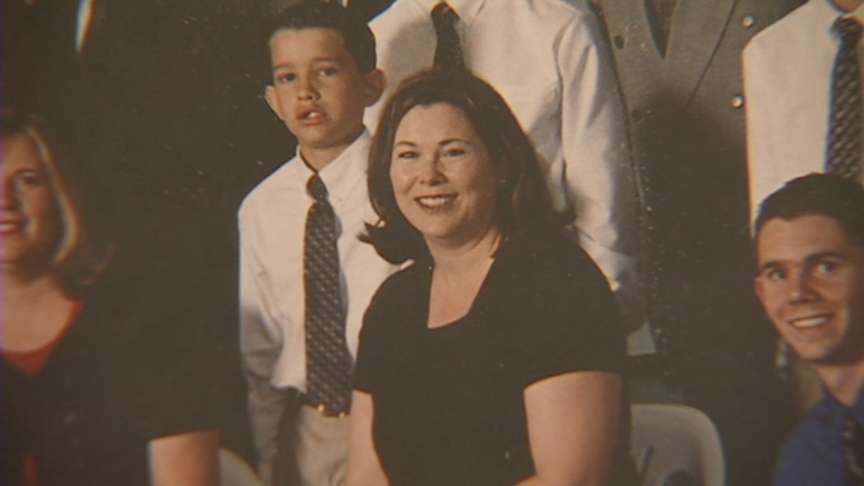 Dana Graham, Brother Sranded: "They are not doing well. With no sleep and all the stress they're under, they are not doing well."
Graham and her sister care for their brother's kids, but they're frazzled. Communication with Cancun is spotty, directives for what to do have been confusing, and evacuation hinges on flights home that may or may not take off.
Dana Graham: "They want out of there, they are miserable, and they just sobbed on the phone. The conditions down there are terrible, and wicked evil people are doing a lot of mean things."
Mark Gomez spends every hour trying to get his wife, her five sisters, and their parent home safely.
Mark Gomez, Family Stranded: "I just think they're getting shaken at this point. Some are sick; one got sick while they were down there. And several are taking dedications that are running out."
They've booked flights that have been cancelled; everyone on both ends of the line are trying to hang in.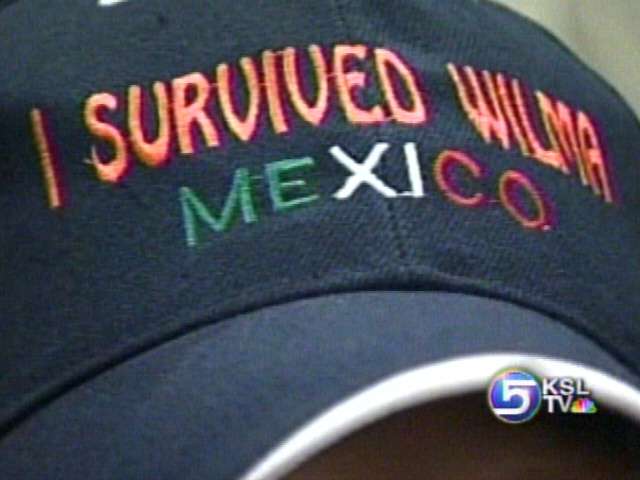 Dana Graham: "Up to this point they've been pretty good. But I think them and our neighbors, who are also down there, are sending messages, they need to get home and they need help."
Utah's congressional delegation and Governor Huntsman's office are doing what they can.
Jed Boal: "Are you staying hopeful?"
Dana: "Yep, we have to stay strong for their kids."
It could take several more days before these Utahns can get some rest after quite a nightmare. Delta Airlines told us this afternoon it will fly into Cancun starting tomorrow to start getting the tourists out.
If your friends and family, are in Cancun you can find out more about their status, on a state department web site linked at the right of this story.
The state department tells us:
American citizens who wish to report information on people currently stuck in Cancun can call 888-407-4747 or 202-647-7310. It is important that they have the evacuees' current location and a description of the situation that is as current as possible
Americans should encourage their family/friends in Cancun to get to the hotel district and eventually to Merida in order to evacuate quickly. They may have to pay quite a bit for transport by certain private bus companies. If that is not possible, they should remain in the evacuation sites until they are evacuated by the army and the Red Cross.
The State Department is working in concert with the Mexican government, the Mexican Army, and the International Red Cross to take care of people's immediate needs and to evacuate as many tourists as quickly as possible. The Red Cross and army are currently on the ground in Cancun working to assist those people with the most critical needs first, namely those with medical emergencies/conditions.
All entities are aware of the immediate need for potable water, food, medical assistance, and security at the evacuation sites throughout Cancun. The Red Cross and Mexican Army are working as quickly as possible to address these immediate needs.
The U.S. State Department has established the Hurricane Wilma Task Force to assist U.S. Citizens affected by this storm. As of this morning, there are 46 officials on the ground in Merida coordinating the care and evacuation of Americans.
Approximately 1900 Americans have been transported to Merida and are in the process of being flown out of Mexico.
The airports in Cancun and Merida are currently functional, although both have experienced damage. The Cozumel airport will open tomorrow. The State Department is working with air carriers to arrange for as many flights as possible to evacuate people as quickly as possible.
×
Related links
Most recent Utah stories