Estimated read time: 3-4 minutes
This archived news story is available only for your personal, non-commercial use. Information in the story may be outdated or superseded by additional information. Reading or replaying the story in its archived form does not constitute a republication of the story.
John Hollenhorst Reporting Utah sports leaders are delighted with the success over the weekend of a spectacular airplane race that drew thousands of people to a remote spot on the Utah-Arizona border. In fact, they're already discussing a return engagement of the daredevil flying event.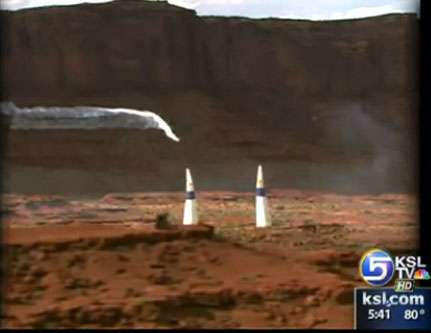 Visually, it was a terrific event. The amazing Monument Valley video will be seen worldwide in more than 100 countries. The Utah Sports Commission figures the exciting slalom flying, with some of Utah's greatest scenery as a backdrop, is worth $8 million to $10 million in free advertising. The state has already benefited to the tune of $8 million in direct spending.
Red Bull Air Race events are usually held in big cities around the world. When televised later on Fox Sports Network the Utah scenery will be a major attraction. Pilots say the landscape is very tricky, but spectacular.
The airplane race is a three-dimensional slalom course. Pilots race against the clock, with fiercely tight turns and precision slices between pylons.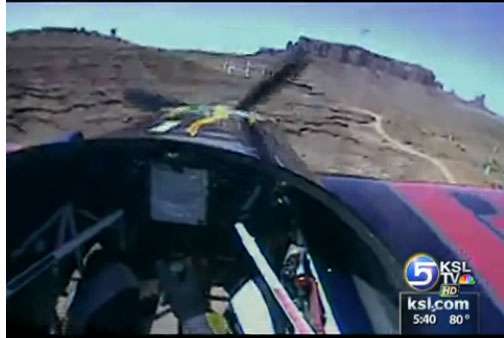 U.S. pilot Kirby Chambliss says of Utah's landscape, "I mean the location is obviously just beautiful, the backdrop and everything. We definitely don't have a lot time to go sightseeing at 260 miles an hour a few feet off the ground."
"It's tricky," says British pilot Nigel Lamb. "It's very challenging, and, uh, it's very exhilarating. And it's lovely to be able to do it. I mean in a place like this, to be doing what we're doing, absolutely it's a privilege."
Miss Navajo Nation Jocelyn Billy was also at the event. She says, "They have people that can fly planes and withstand all those G-forces! I mean, that's talent, to keep your spine intact and your stomach, that's talent now."
Organizers say they nearly sold out 5,000 tickets. But in this vast landscape it didn't look too crowded.
Stefan Aufschneiter of the Red Bull Air Race World Series says, "Two weeks ago we attracted one million visitors in Rio de Janeiro, but here we have something we don't have in other spots. I mean, look here, this is an amazing environment here."
One of the pilots told us this may be the most dangerous course they've ever flown because of the heat, the elevation and the rugged landscape.
Chambliss says, "A lot of elevation changes out there. Shadows, everything, so it's really challenging. You've really got to be careful on this track."
The most startling moment came when a plane plowed through a pylon. They're designed to disintegrate without damaging the plane. But this may be the closest call Red Bull has ever had. The off-course plane headed straight for the crowd until pilot Steve Jones pulled up to avoid disaster.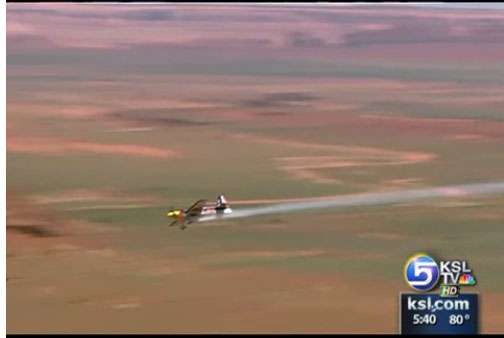 British pilot Steve Jones says, "I'm very embarrassed to make such a stupid error. But very, very lucky that I'm still here."
This is sacred ground to Navajos, but tribal leaders approved the race in spite of opposition from some elders and environmentalists. The trade-off was Red Bull agreed to install a permanent cell-phone tower and to pave the Monument Valley airstrip.
Miss Navajo Nation says, "I mean this is just one day, a couple of hours, and I don't think it's going to have too big an effect. But other than that, I think everyone was just happy that we finally got to share something with the greater United States and the world!"
The winner was Peter Besenyei of Hungary.
×
Most recent Utah stories