Estimated read time: 2-3 minutes
This archived news story is available only for your personal, non-commercial use. Information in the story may be outdated or superseded by additional information. Reading or replaying the story in its archived form does not constitute a republication of the story.
OGDEN -- A grassroots effort is under way in Ogden to stop a convenience store from selling Spice next to an elementary school.
Both neighbors and law enforcement officers are frustrated. Although Spice produces a high similar to that of marijuana, it's legal. Now they're calling on legislators to make it illegal, and it appears lawmakers are listening.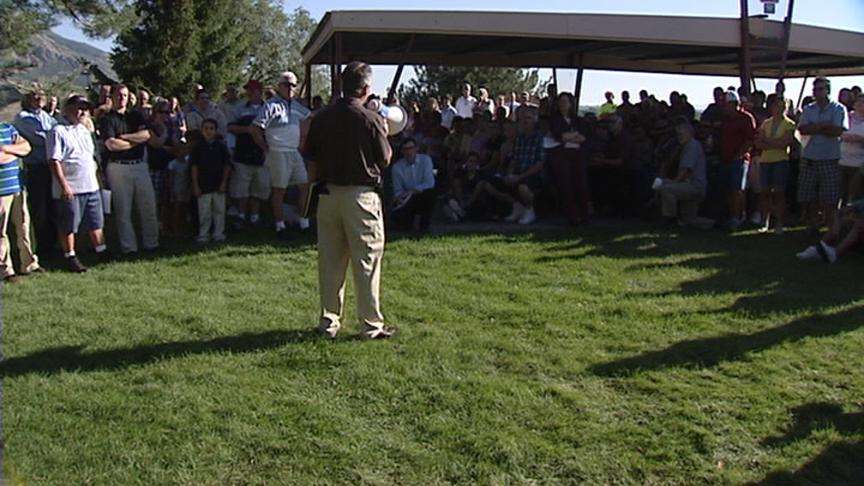 Horrace Mann Elementary School sits on 9th Street, which is lined by trees and homes. Just west of the school, at Polk Avenue, sits a very controversial corner store.
About the time signs went up in the store's windows advertising Black Mamba -- just one of many brands of Spice -- neighbors started noticing changes.
"It's only been a few weeks since we noticed a tremendous increase in the traffic at our local convenience store," one man said.
Parents became concerned; several say their children were offered Spice by the clerks.
"The guy asked my son's friend if he wanted to try Spice," neighbor Shantel Yuri said. "I haven't let him go up there since."
Although Spice is illegal in several states, and about to become illegal in several others, it's perfectly legal in Utah.
KSL News tried to talk with the store's owner Tuesday about his business, but we were told to leave.
---
"It goes against everything we do. We're here to protect the public. We know this is a threat, we know this is a danger, and we're helpless." Lt. Darin Parke, Weber-Morgan Narcotics Strike Force
---
Law enforcement says they haven't had much luck either. They asked the owner to stop selling to anyone under 18. The request was turned down.
"It goes against everything we do. We're here to protect the public. We know this is a threat, we know this is a danger, and we're helpless," says Lt. Darin Parke, commander of the Weber-Morgan Narcotics Strike Force.
The community is now taking a new approach: Residents spent Tuesday evening signing petitions. The grassroots push caught the attention of Ogden Mayor Matthew Godfrey, who says the city could soon see an ordinance banning Spice.
State Reps. Gage Froerer and Ryan Wilcox are vowing to push for legislation this upcoming session. They say what the citizens are doing is exactly the support a bill like that will require.
"This is what you hope to see when something important comes up," Wilcox says.
Ogden School District administrators also issued a statement saying they worry about students having access to spice and worry about it being so close to a school. This is something the community says they will continue to fight.
E-mail: sdallof@ksl.com
×
Related stories
Most recent Utah stories