Estimated read time: 2-3 minutes
This archived news story is available only for your personal, non-commercial use. Information in the story may be outdated or superseded by additional information. Reading or replaying the story in its archived form does not constitute a republication of the story.
Whit Johnson Reporting About 100 Utah National Guard soldiers are back home with friends and family tonight. They arrived at Salt Lake International Airport this afternoon after spending about a year overseas.
The special forces group helped combat terrorism in the Philippines, without casualties. It was a dangerous and grueling mission, and these soldiers are happy to be home.
It was a hero's welcome at Salt Lake International Airport, as the Utah National Guard's 19th Special Forces group returned home.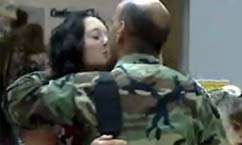 Staff Sgt. Glen Black said, "My wife and three kids-- I've missed them." One of his children was two weeks old when he was deployed. His son, Isaac, was excited to see his dad come back.
The soldiers were gone for about a year, fighting on a battlefront many Americans aren't even aware of -- the island of Jolo in southwestern Philippines.
Lt. Col. Andrew Wood said, "This area is being used as a transitional route for terrorism actually into the United States and other parts of the world. So getting a handle on what's going on there is very important."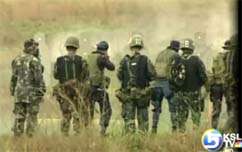 The soldiers provided support and training for Filipino armed forces. Their mission was similar to, and sometimes just as dangerous as, the missions of soldiers fighting in Iraq and Afghanistan.
Chief Warrant Officer John Wester said, "There is a large terrorist faction over there that we had to deal with. In fact, the bulk of the 9/11 planning was done over in the Philippines."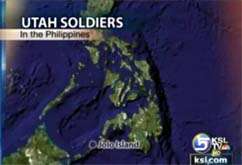 It's a global war on terrorism. But for now, the fighting is someone else's responsibility.
Sgt. First Class Matthew Sammis said, "We were able to talk [with family] every so often." Still, he says, it's good to be home.
Jeannette Black, the wife of a returning soldier, described the homecoming as amazing. "It's been a long time coming, so we're really glad to have him home."
These soldiers now will get a long vacation. Then they'll get more training before duty calls and perhaps another deployment in the future.
×
Most recent Utah stories