Estimated read time: 2-3 minutes
This archived news story is available only for your personal, non-commercial use. Information in the story may be outdated or superseded by additional information. Reading or replaying the story in its archived form does not constitute a republication of the story.
Ashley Hayes ReportingWith Mother's Day coming up this weekend, we wanted to honor all the moms out there in our viewing area. So it seemed only fitting to interview two "Utah mamas" who have created a business solely devoted to making other mothers' lives a little easier.
We met with the co-founders of the "Utah Mama's Handbook." They designed the book as a resource, so Utah mothers can quickly find fun places to spend time with their families and call on the best professionals for things like swim lessons and dance practice.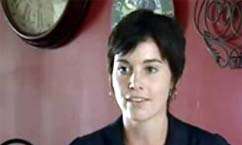 This all came about from an idea the women had one day while pushing their strollers through the mall.
Like most young mothers, when Stephanie Peterson had her first child she didn't know what to expect or what to do with her new family. She talked it over with a friend and found she was not alone.
Racheal Herrcher, co-founder of Utah Mama, explained, "So the book came as a result of frustration over trying to find information for our kids and families."
Stephanie said, "Moms don't have two hours to spend online looking for an event to do for the weekend. Or if they are trying to find a dance place for their little girl, they don't have time to call 20 different places. So that's what we've tried to do with our resources is make it as simple as possible."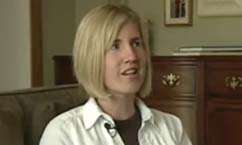 The two women recognized a need and capitalized on it. Since October 2004, they've released not one, but two editions of "The Utah Mama's Handbook."
"We try and include everything that's available, without making it so there's 1,000 pages," they said.
And there's more.
"We're in Houston, Phoenix, Vegas, Seattle, Spokane, DC, Santa Cruz, San Diego, South Florida -- which is Miami -- and Utah," Herrcher told us.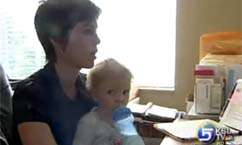 For two full-time Utah mamas, updating the book, Web site, calendars, and answering blogs is a challenge.
"Trying to balance it with a family, you know, doing it during nap time, getting up early, staying up late," Peterson said.
But they say as long as the ideas keep coming, they'll keep typing them down to share.
"To be able to know you're helping other moms out and making a difference no matter how small that difference may be," Peterson said.
It's already made a difference raising her second child, Lincoln. She knows exactly what to expect and the places to take him. As for her original inspiration, Logan, there is now a handbook to guide her through his growing years.
Some of their ideas for Mother's Day include a brunch and book signing with Julie Andrews at Sundance, and tea at Gardner Village at the Pro Tea Garden. They also recommended Red Butte Gardens for brunch and other activities.
They have a weekly and monthly calendar of seasonal events on their Web site.
×
Related links
Most recent Utah stories