Estimated read time: 2-3 minutes
This archived news story is available only for your personal, non-commercial use. Information in the story may be outdated or superseded by additional information. Reading or replaying the story in its archived form does not constitute a republication of the story.
UTAH COUNTY -- A Utah Highway Patrol trooper is being hailed as a hero for stopping a drunk driver on Interstate 15.
---
I just stopped and figured, if she hits me at zero, it's better than if she hits somebody at 65.
–Trooper Cameron Carter
---
A woman was driving the wrong way on the freeway in the American Fork-Lehi area for about three miles Wednesday night before Trooper Cameron Carter was able to stop her by deliberately crashing into her car.
There is no question this trooper put himself in harm's way, but his actions almost certainly saved the life of the woman behind the wheel, as well as innocent travelers on the freeway.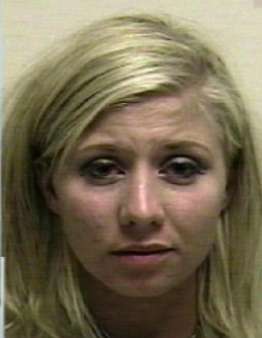 "I just stopped and figured, if she hits me at zero, it's better than somebody else at 65," Carter said.
Dash-camera video shows what a dangerous situation it was. The video shows a white car without any headlights on pass the trooper, going the wrong way on the freeway.
Carter found an emergency turn around opening in the barrier and sped back up the northbound lanes before turning southbound. Within seconds, he could see the woman approaching him again.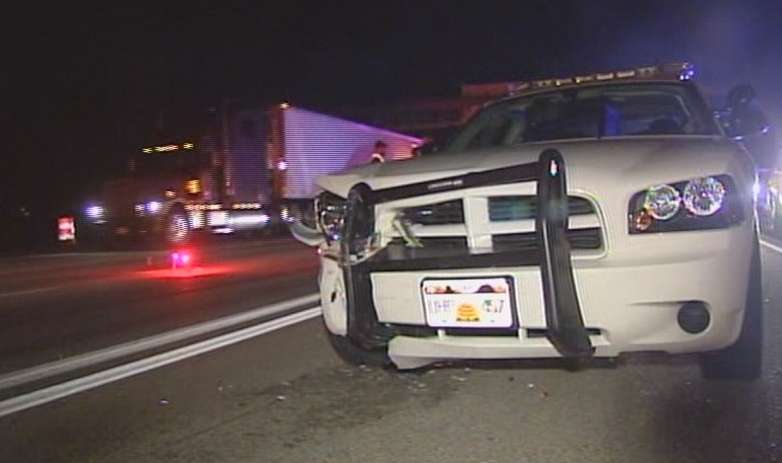 He says that's when he made a quick decision to stop her head on. Carter says he slammed on his brakes to minimize the collision. He walked away with only some back and neck pain.
"That's what helps me to go to bed at night, sore and all, knowing I may have saved a life," Carter says. "If nothing else, I saved someone else's life from being changed. An accident like that can really change you."
The driver of the car, 20-year-old Haylee Arnell, was found to be drunk. Her blood alcohol level was more than two times the legal limit. She was not injured and was taken to jail on several charges, but was released a few hours later.
Carter says he gets the weekend off, but will be back on duty on Monday. His supervisors say they are very proud of what he did.
-----
Story compiled with contributions from Sam Penrod and Mary Richards.
×
Related stories