Estimated read time: 2-3 minutes
This archived news story is available only for your personal, non-commercial use. Information in the story may be outdated or superseded by additional information. Reading or replaying the story in its archived form does not constitute a republication of the story.
Gene Kennedy ReportingReverend Al Sharpton is defending himself and his comments about Mitt Romney and Mormons this morning.
He's being called a bigot by Romney's camp and other religious parties. Sharpton claims he was not attacking Mormons or Romney.
Sharpton was quoted as having said, "As for the one Mormon running for office, those who really believe in God will defeat him anyways, so don't worry about that; that's a temporary situation."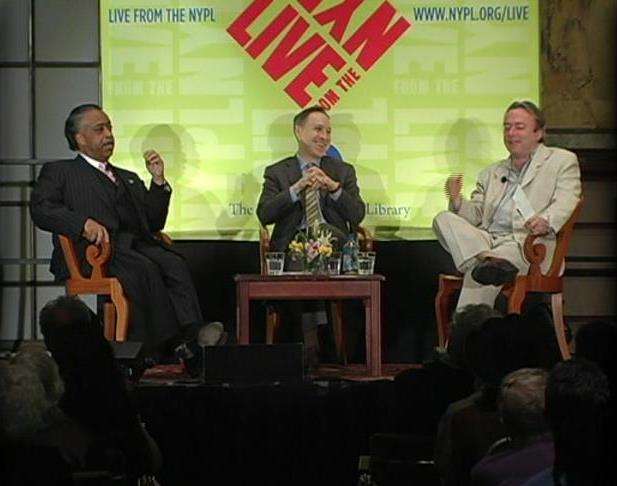 He says he was debating atheist and author Christopher Hitchens. Sharpton says he was responding to Hitchens' claim that the Mormon religion promoted racism, because at one point the Church denied blacks the priesthood.
Sharpton said, "I don't believe you can really believe in God if you believe that God created some inferior to others. I believe that, and as a minister I have a right to advocate that. That's not bigotry. That's really saying I don't believe God is a bigot."
But Romney isn't buying Sharpton's explanation. He said, "It shows bigotry exists in some corners, and I thought it was a most unfortunate comment to make."
Some evangelical Christians are also coming to Romney's defense. So is Utah Senator Orrin Hatch. He called Sharpton's comment "bigotry," and added Romney is the only candidate whose religion is mentioned in a degrading way.
Most agree Sharpton's comment was inappropriate but some question how seriously the public takes these kinds of remarks.
Mandy Crawmer tells KSL that she thinks people are taking it too seriously.
Tony Jaeger agrees, "I don't know. I wouldn't take that seriously. I mean honestly, everyone makes comments."
Lujean Hofheins says, "I just look at it as we all need to be careful of each other and I'm a Mormon and I think if we deserve for people to be careful of how we feel too."
A man who did not want to give his name, said, "I just think he's (Al Sharpton) a pompous ass and he's just speaking his mind and everyone needs to take it for what it's worth. It's Al Sharpton."
But some Christians say what Sharpton said truly crossed a line. The head of the National Clergy Council Rev. Rob Schenck told the Deseret Morning News Sharpton should "immediately apologize to Mr. Romney and the good people of the LDS Church and repent before God for such sinful hubris."
The Catholic League is also jumping to Romney's defense. One of the league's top officials compared Al Sharpton to Don Imus, saying Sharpton's comment "should finish his career," just as Don Imus' racist statement did to his career.
Certainly some irony there since Sharpton took the lead in calling for Don Imus to be fired for making a racist statement. And now, in the court of public opinion, the tables may be turning on Sharpton.
×
Related links
Most recent Utah stories