Estimated read time: 2-3 minutes
This archived news story is available only for your personal, non-commercial use. Information in the story may be outdated or superseded by additional information. Reading or replaying the story in its archived form does not constitute a republication of the story.
Sammy Linebaugh reportingAnother teen goes to the hospital after a fight goes way too far. And, prosecutors have filed charges against a student involved in a fight last week.
Yesterday, a fight between two teens took place in West Jordan. Police tell us the boy who went to the hospital had confronted another teen. That teen knocked him to the pavement. He hit his head and sustained injuries so serious he had to be taken to the hospital.
Police are investigating whether the incident was gang related, and whether the boy who was confronted was acting in self-defense.
Now, an update on a case we first told you about last week. Prosecutors have filed charges against a Butler Middle School student involved in a fight at Anzac Park in Cottonwood Heights.
Because the case is in juvenile court, prosecutors will not say which student was charged. We do know three students were involved--a 12-year-old boy and seventh-grade girl who allegedly challenged an eighth-grade boy to a fight after school.
At the park, the two seventh graders allegedly robbed the eighth grader of his wallet, using fake guns, which were mistaken as real.
After the robbery, police say the seventh-grade boy challenged the eighth-grade boy to a fight. A brutal beating ensued, with 12-year-old Damien Slater, the seventh grader, airlifted to the hospital.
Robert Russo/ Salt Lake County Sheriff's Office: "The eighth grader declined the fight, saying, 'You have guns, leave me alone.' He wanted to be left alone."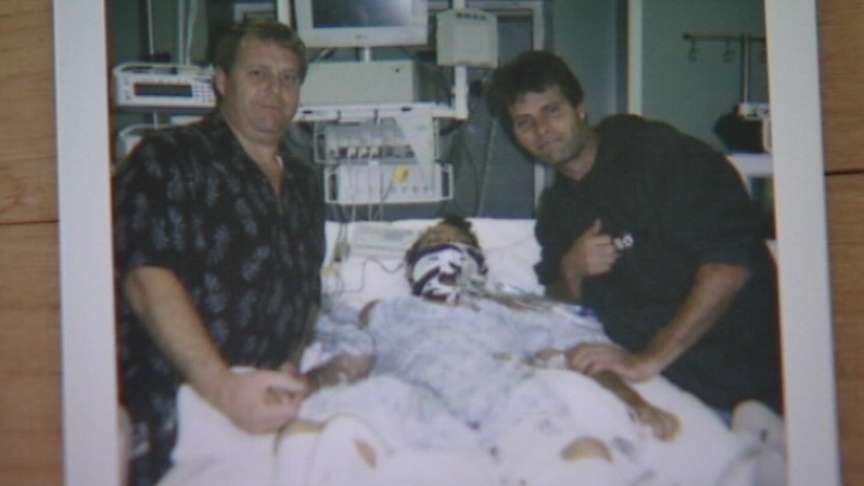 Mike Slater/ Father: "It's my worst nightmare. I just hope my kid makes it."
Damien Slater remains at Primary Children's Medical Center in the pediatric intensive care unit. A photograph has been shared, but his family has asked that his condition not be released.
Again, prosecutors have filed four counts of aggravated robbery in the case. It is possible other charges in this case will follow.
×
Most recent Utah stories