Estimated read time: 1-2 minutes
This archived news story is available only for your personal, non-commercial use. Information in the story may be outdated or superseded by additional information. Reading or replaying the story in its archived form does not constitute a republication of the story.
Richard Piatt ReportingUtah's ski season is already off to a jump start. Resorts like Deer Valley and Snowbird are already close to full for the upcoming holidays.
There's barely a dusting of snow in the mountains, but Utah resorts are already booking up. The reason is last year's tremendous snowfall and the fact that both Christmas and New Year's fall on the weekend. Whatever the reason, it's all a pleasant problem to deal with.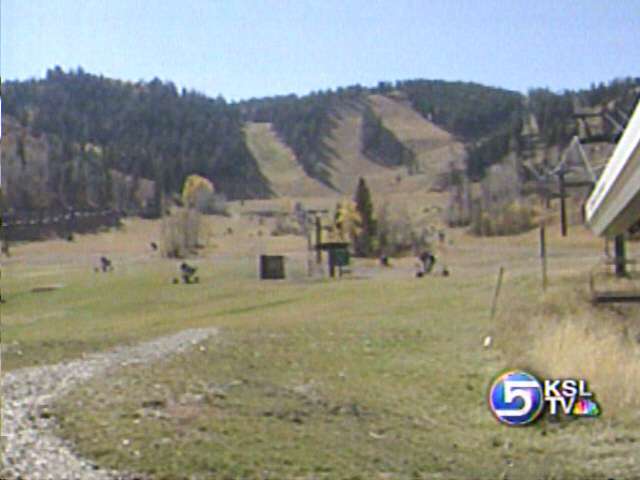 Last week Snowbird got a skiff of snow, but their hotel-ski bookings for the holidays are up 32 percent over last year. For the moment, resorts like Deer Valley are quiet. But memories of last year's tremendous snowfall are still fresh for many people. And the industry would like to think good marketing and word of mouth are boosting the state's reputation, too.
Bobby Foster, Deer Valley lodging: "The other thing Utah has going for it is access. You can get here so easy. And a lot of our clients fly here, and you can fly here and be on the mountain the same day enjoying it so your not losing a day on either side of your travel."
Deer Valley is also reporting a 30 percent reservation spike for December. For the state overall there is a five to 15 percent rise in bookings. That translates into millions of tourism dollars.
Other Western resorts are sharing in the good news: Jackson Hole, Lake Tahoe, and the Colorado resorts are also up.
Utah also plans to dump a lot of money into marketing the state this year. So a busy ski season shouldn't be a surprise for anyone, unless mother nature leaves us high and dry.
×
Most recent Utah stories