Estimated read time: 1-2 minutes
This archived news story is available only for your personal, non-commercial use. Information in the story may be outdated or superseded by additional information. Reading or replaying the story in its archived form does not constitute a republication of the story.
Whit Johnson ReportingA fire at a Woods Cross oil refinery created billows of black smoke that could be seen clearly across the Salt Lake Valley.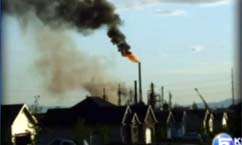 Firefighters even called the blaze impressive, though they had it under control within about 15 minutes.
The fire started around 8 p.m. Sunday, and we got a lot of calls from viewers in Davis County to West Valley wondering where all the smoke was coming from. The fire put on quite a show.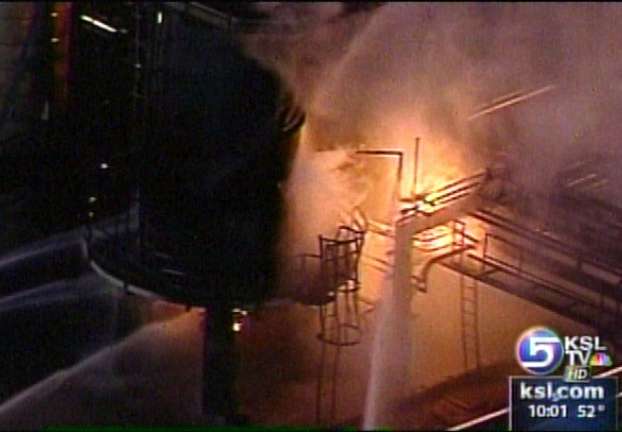 Witnesses say they heard a number of explosions, beginning around 7:40 at Silver Eagle Oil Refinery in Woods Cross. Firefighters say a diesel line erupted inside one of the furnaces to start the fire.
It took crews just 15 minutes to get the fire contained. Thirty minutes after that, refinery workers were able to shut off the proper valves to prevent the fire from spreading.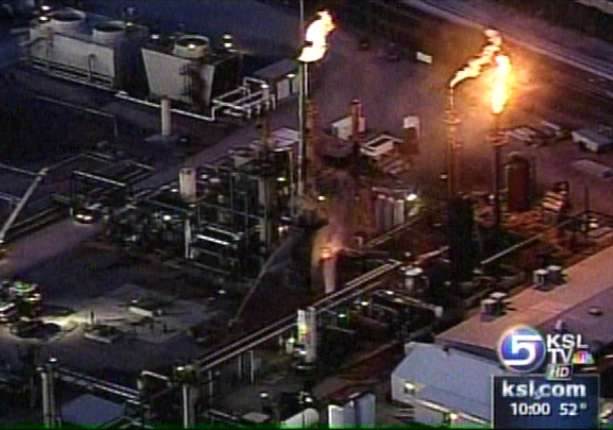 Deputy Chief Jim Rampton, with the South Davis Metro Fire Department, said, "We got in here quick. We were able to control this fire very quickly. I know it looked very impressive with the smoke and everything. And that is a concern for us; we want to get this in as soon as we can and get it put out. So everything right now looks OK, and it doesn't look like there's any longer any threat to the public."
Fire crews cooled the blaze with water. They put it out completely once the crude oil product finished burning.
No homes had to be evacuated and no one was hurt.
×
Related links
Most recent Utah stories