Estimated read time: 2-3 minutes
This archived news story is available only for your personal, non-commercial use. Information in the story may be outdated or superseded by additional information. Reading or replaying the story in its archived form does not constitute a republication of the story.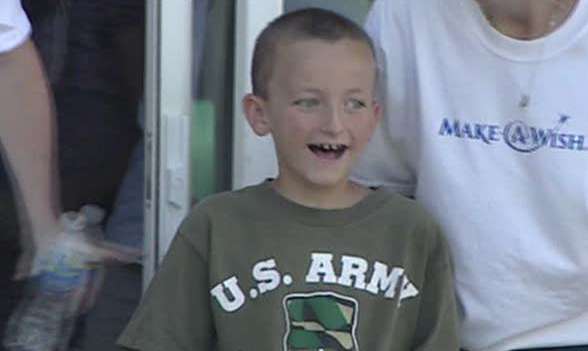 WEST JORDAN -- A labor of love for a young boy with cancer caught our attention for this week's High 5. A woman who easily could have kept busy dealing with her own struggles instead helped make that boy's dream come true.
It was a backyard makeover for the very special solider who had braved battles of his own at a very young age.
When the Make-a-Wish Foundation heard that 7-year-old Mark had cancer, it wanted to lift his spirits with a trip. But Markie, as he is known, knew the best trip was in his own imagination. He loves to play Army and told his mom he would really love his own Army jeep.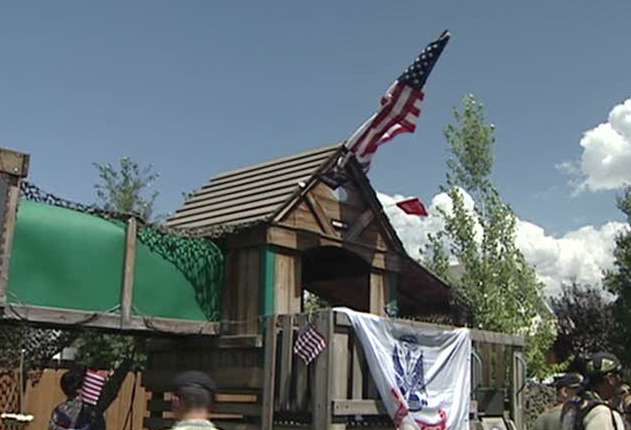 That's where Addy Meldrum stepped in.
"To be able to see a wish come true for a child, it makes our day," she says.
We caught up with Addy, her husband Ray and their volunteer crew several weeks ago, bright and early on a Saturday morning. They were hard at work making preparations for Mark's makeover. Reflective of the true spirit of their service, they were quick to credit the others who were involved.
Addy says, "This project is coming together by a lot of people and every little bit helps -- every 10 minutes they have put in. It's everybody that we are helping to coordinate."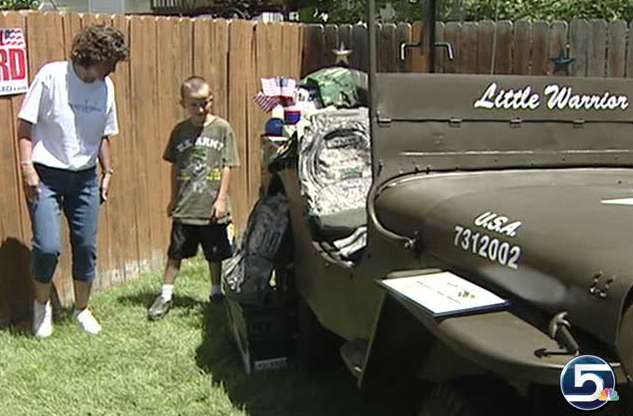 A co-worker, Shaunna Rachiele, nominated Addy for the KSL High 5.
"She would do anything for anybody. She would just give it to them. When she told me we were both crying and I just thought it was awesome she would do this for a little boy," Shaunna says.
Addy replied, "There is just so much struggling and so many people are hurting, so it makes me feel good to help somebody. If we can add joy to somebody's life, I get more enjoyment out of that than anything."
The look on Mark's face made the hundreds of hours of service and work worth it.
"This has been fun for us as a family to work on," Addy says. "It's been fun to see the community pull together. There are many hands that have gone into this project. It's been a joy for us to put together."
As part of the High 5, Addy received a gift basket which includes a $100 gift certificate for services at Les Schwab. Key Bank also provided a $100 gift card.
If you know someone who deserves a High 5, nominate them here.
E-mail:bwalker@ksl.com
×
Related links
Most recent Utah stories