Estimated read time: 2-3 minutes
This archived news story is available only for your personal, non-commercial use. Information in the story may be outdated or superseded by additional information. Reading or replaying the story in its archived form does not constitute a republication of the story.
Jed Boal ReportingChances are you've been to a park along the Jordan River. There are beautiful areas along its banks, but the murky water leaves many of us wondering what pollution lurks below.
Paddle a canoe on the Jordan River and you'll marvel at the scenery.
Jeff Salt, The Great Salt Lakekeeper: "It's seen better days, and it's seen worse days."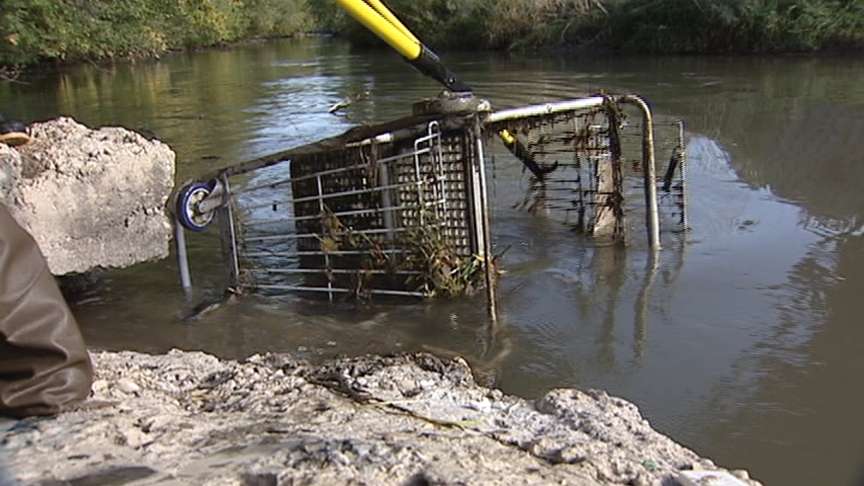 Jeff Salt is the Great Salt Lakekeeper. He and his group spend a lot of time on the 44-mile river.
Jeff Salt: "What we need to do is prevent the garbage from getting in the river, first of all, so we don't have these flotillas of garbage forming."
They want all of us to take ownership of our waterway. To fish, even swim in the river is the goal of the Clean Water Act.
Jeff Salt: "This is the sort of thing the federal Clean Water Act is supposed to prevent from happening in the Jordan River."
How we perceive the Jordan River is critical to it's future. If we see the river as a valuable resource to be protected for recreation and wildlife, it stands a much better chance than if we see it as an open sewer in the middle of the valley.
Jeff Salt: "We've always treated the Jordan River as a place to dump garbage, so people still have that in their mind."
The state is testing oxygen levels. The county wants to pinpoint sources of e-coli and fecal coliform bacteria. But storm water run-off is the greatest threat. It flushes garbage and chemicals from all of our neighborhoods into the river.
Further upstream, Salt shows us another persistent problem -- orphaned shopping carts pitched into the river. We pulled out two that were catching debris.
The city says the water is cleaner today than ten years ago. But more people means more pollution in the stormwater, and treating it would cost all of us.
Jeff Salt: "It really boils down to people, and what they do in their daily lives. People can make a difference."
If we don't clean up our act the Great Salt Lakekeeper says we'll all pay the price .
×
Related links
Most recent Utah stories