Estimated read time: 4-5 minutes
This archived news story is available only for your personal, non-commercial use. Information in the story may be outdated or superseded by additional information. Reading or replaying the story in its archived form does not constitute a republication of the story.
Debbie Dujanovic Reporting
Produced by Kelly JustMother's Day is just around the corner, and flowers are usually the most popular gift. It all seems pretty foolproof, but don't call in your order quite yet.
We got fooled over and over again by a scheme we're calling the "flower fake-out." Turns out, there are middlemen you don't know anything about taking a cut out of your flower order. It took some detective work to figure this one out. We never expected it would come to this.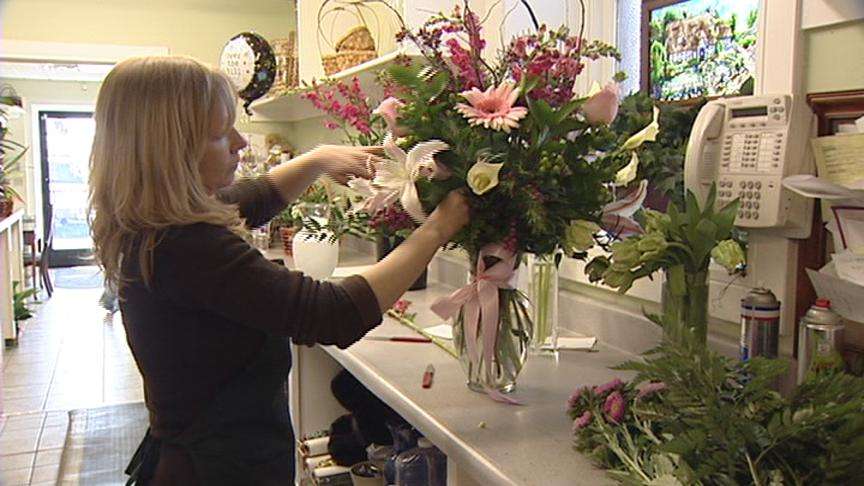 We got kicked out of a flower shop just trying to figure out where our money went. Our investigation begins with a government warning about "unscrupulous telemarketing firms posing as florists." How do the fake florists get away with it? Customers rarely see the flowers they send. So you "...don't realize you've been scammed."
"Aunt Millie's not going to tell you that the arrangement stinks," points out Francine Giani with the Utah Commerce department.
So could it happen to us? We spent hundreds of dollars ordering bouquet after bouquet, from companies listed online and in the phone book as local florists. But we discovered, after looking at billing records, the minute we dialed, our call was unknowingly forwarded out of town, not to florists but to telemarketers."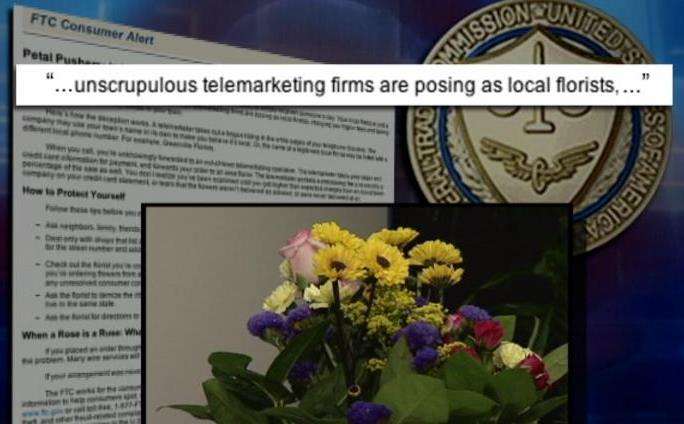 Think of the telemarketer as a middle man. They take your order and phone it in to a real florist, without telling you a thing. They take a nice chunk of your money. That means the bouquet you just paid good money for immediately gets smaller.
Our first sign of trouble was that not one of the companies we placed our orders with actually delivered the flowers. First: Salt Lake City Utah Florist was delivered by another company: Speaking Roses. We paid $57 for a bouquet, but Speaking Roses got just $40 to make our order. The middle man or telemarketer took 30 percent off the top!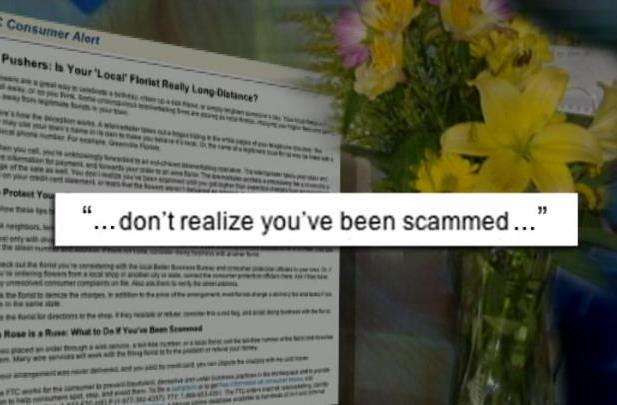 Next we placed two orders with a company listed as "Neighborhood Flowers," but a real florist, the Rose Shop, made both deliveries. We spent about $60 for each. The Rose Shop says by the time they got the orders, the middleman had taken a $14 and $17 cut.
The owner of the Rose Shop, Rob Larkin, thanked us for our investigation and showed us exactly how much smaller our bouquet was, all because of that middleman taking a cut. "That's probably what you should have ended up receiving, something comparable to this, rather than if you received this."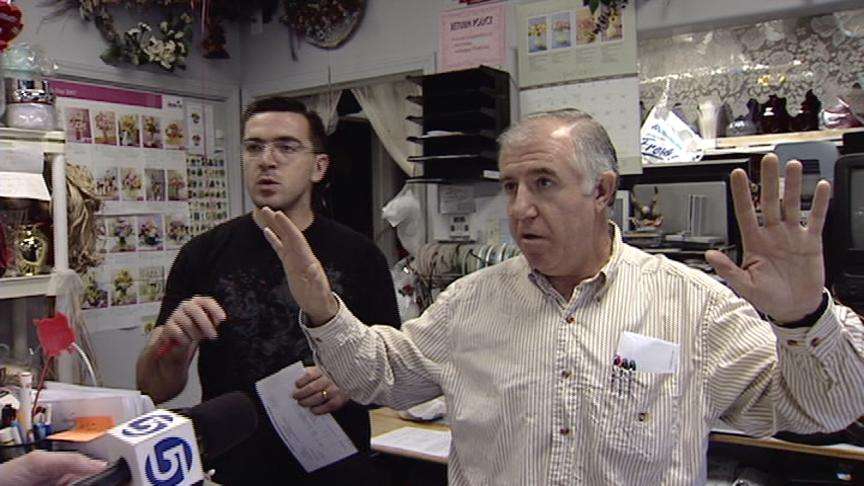 Finally, we placed two more $60 flower orders with a Sandy Florist and a florist in Salt Lake City. This time, In Full Bloom made both deliveries, but they wouldn't tell us what our bouquets were really worth by phone.
We visited In Full Bloom and were surprised to find the owner unwilling to help us. We were surprised because, as far as we know, all the local florists, including Andy, did nothing wrong. They filled the orders they received. The florists are victims here, too, never knowing the arrangements they're delivering might not match what the customer wants.
"That's really a disservice to our industry as well as what the recipient's getting," Larkin said.
One of the best ways to avoid a fake florist is to make sure there's a brick and mortar store you can visit.
The Federal Trade Commission or FTC suggests you:
Ask neighbors, family, friends and co-workers to recommend florists.
Deal only with florists that list a street address with their phone number.
Ask the florist for directions to the shop. If they hesitate or refuse, consider this a red flag.
Ask the florist to itemize charges. Most charge a delivery fee and sales tax in the state where the order is being taken, in addition to the price of the arrangement.
Check out the florist you're considering with the local Better Business Bureau and consumer protection officials.
Once you find a florist you like, stick with that shop.
If you've already been tricked into buying from a company pretending to be a local florist that turned out to be a third-party call center, you can file a complaint with the FTC. You can also call the FTC Consumer Fraud Complaint Line at 1-877-382-4357.
×
Related links
Most recent Utah stories