Estimated read time: 2-3 minutes
This archived news story is available only for your personal, non-commercial use. Information in the story may be outdated or superseded by additional information. Reading or replaying the story in its archived form does not constitute a republication of the story.
DRAPER -- Draper police are looking for the car and suspects involved in two apparently random drive-by shootings Thursday night.
Police believe the shots came from a sedan headed west on Highland Drive around 10 p.m.
One bullet went through the window of the first home near 400 East on Rocky Mouth Lane. No one was inside. Minutes later, a single bullet flew through a window of a home about a mile away on Oxcart Lane. The couple that lives there was home at the time.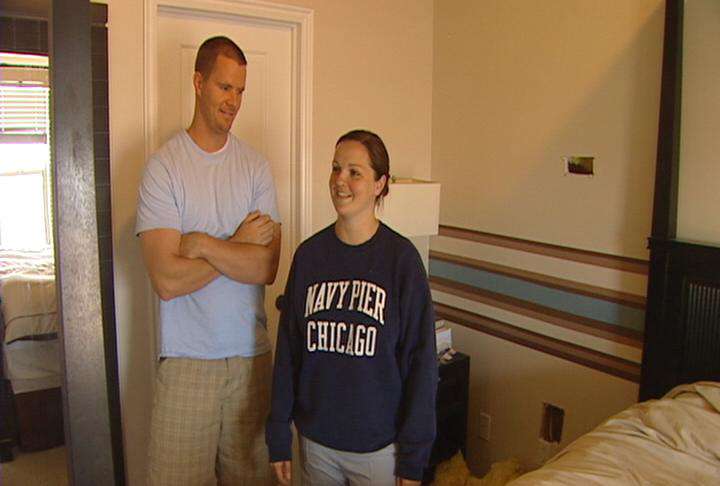 Natalie Beutler says, "I was standing right here folding some clothes. Josh was just coming out of the bathroom and we just heard a pop or something come through our window."
Josh Beutler adds, "(My wife) saw through the blinds that there was a hole already and said, 'There's a hole in the blinds.' I looked back toward here and right at the wall, there is this point of entry. (I) said 'That's a bullet hole.' That's when I yelled to get down on the ground."
The bullet came through the window and hit the bedroom wall just feet away from where Natalie was standing.
The Beutlers live at least a mile from Highland Drive.
Police say the shootings appear to be random.
Sgt. Kurt Imig of the Draper City Police Department says, "There is nothing to indicate he had a specific target. We believe he was just discharging his firearm out the window."
Officers say they are working with the Utah Highway Patrol to find out if there is a connection between the Draper shootings and the shooting of a UHP trooper's car on I-15 in Bountiful Thursday night. The Draper shootings happened about an hour after the freeway incident. At this point there is no proof of a connection.
Police found shell casings at the couple's home and took those as evidence.
Police say witnesses told them they saw someone shooting out of the window of a dark, four-door car, possibly a BMW. Anyone with information is asked to call Draper police.
E-mail: aforester@ksl.com
×
Photos