Estimated read time: 2-3 minutes
This archived news story is available only for your personal, non-commercial use. Information in the story may be outdated or superseded by additional information. Reading or replaying the story in its archived form does not constitute a republication of the story.
John Daley Reporting For the second straight day, Utah's pro soccer franchise is making big news. Where will the team build a multi-million dollar soccer academy?
Last year owner Dave Checketts announced plans for a $25-million soccer school with Spanish powerhouse Real Madrid in Salt Lake. But yesterday Checketts suggested the academy could go elsewhere.
All along, discussions have focused on locating the academy at a new soccer complex planned for east of the airport. But a bitter dispute has erupted over $7.5 million Real promised to give to the park. Yesterday the RSL owner renewed his pledge for that money.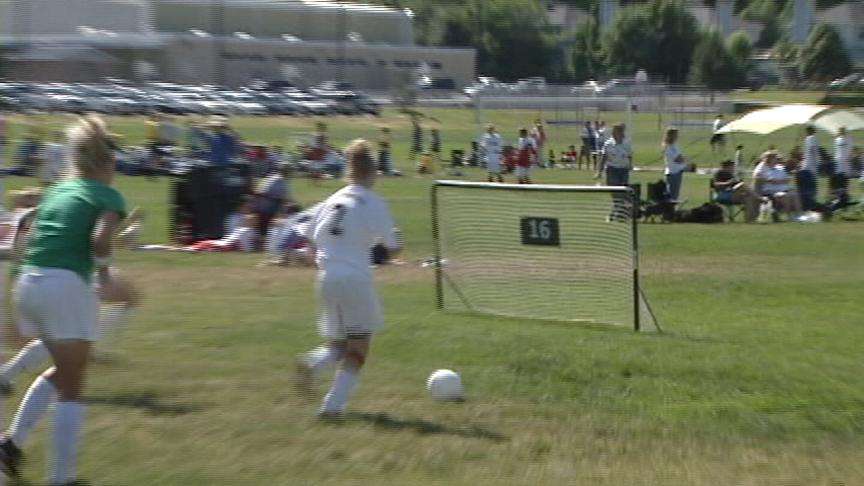 But today a team spokesman tells us the soccer school could still be located in Salt Lake or anywhere on the Wasatch Front, and Checketts says the cost of the entire complex has nearly doubled to $43 million and now may need to be scaled back.
Dave Checketts, owner of Real Salt Lake, says, "They had to scale it back. It's no longer 30 fields. It may be 12 fields. It's not going to be a world-class facility. It is not going to attract tournaments. It's not going to be what voters were promised in 2003. But that's no longer my concern."
But the mayor says he still expects the elite soccer school to be located in the capitol city. Salt Lake City Mayor Rocky Anderson says, "My expectation at this point is that they comply with what they've always promised and that is that this soccer academy is going to be in Salt Lake City."
Paul C. Burke, co-chair of the Salt Lake Athletic Complex, says "I wouldn't characterize it as an obstacle, but we've always in our discussions with Real Salt Lake tried to find ways to bring added value to the project. And the involvement of Real would bring added value to the project."
Burke says once the money is finalized, construction on the complex could start next spring.
×
Most recent Utah stories