Estimated read time: 1-2 minutes
This archived news story is available only for your personal, non-commercial use. Information in the story may be outdated or superseded by additional information. Reading or replaying the story in its archived form does not constitute a republication of the story.
Gene Kennedy reporting Utah Valley State College wants to find out who stole almost 13-thousand dollars worth of equipment from the school's liberal arts building.
According to campus officials, thieves walked the building on Saturday and stole projectors connected to the ceiling. Five classrooms were hit, with one projector stolen from each classroom. Each projector worth about $2500.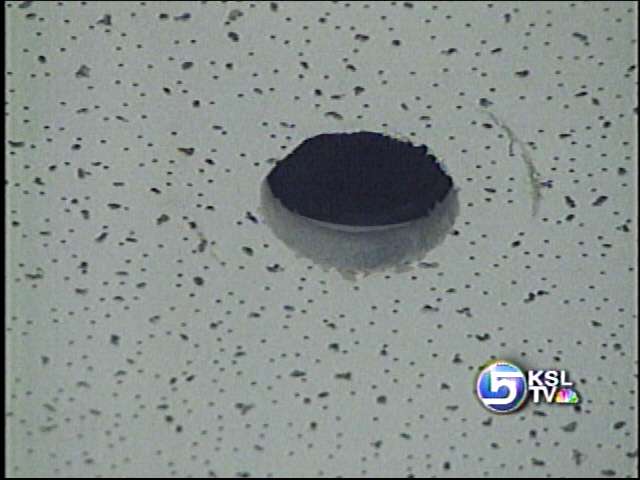 Derek Hall, Spokesperson, UVSC: "A theft of this size is unusual, and it is a big deal. These projectors are used six days a week. Our professors rely on technology as they teach their classes, and this puts a kink in what we do."
Officials believe the crime took place while campus activities were going on in the building Saturday night. According to a UVSC spokesman, no one saw the thieves, but campus police have taken fingerprints in the rooms and have multiple leads.
In the meantime, the school has to eat the cost.
Derek Hall: "We will replace the projectors, we will review our security system in the building, and see what we can do."
UVSC had a similar incident to this a couple years ago. At that time, thousands of dollars in equipment was stolen from the business building. In that case, police found the thieves. Campus officials are confident they will in this case too.
×
Most recent Utah stories