Estimated read time: 2-3 minutes
This archived news story is available only for your personal, non-commercial use. Information in the story may be outdated or superseded by additional information. Reading or replaying the story in its archived form does not constitute a republication of the story.
FILLMORE -- The man accused of killing Millard County sheriff's deputy Josie Fox, during a traffic stop in January, faced a judge in Millard County Tuesday. The judge found there is enough evidence against Roberto Roman for him to stand trial for the murder.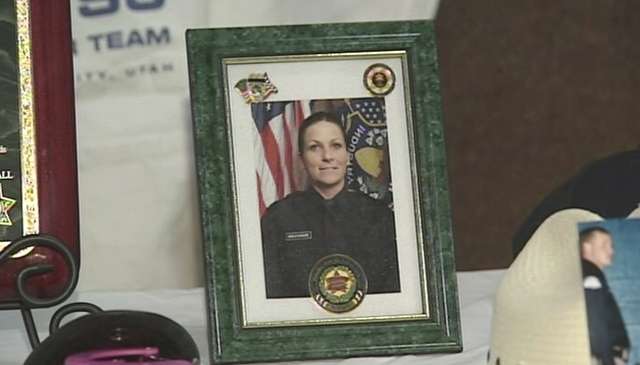 It has been more than six months since Fox was gunned down in the line of duty. Tuesday, her family and co-workers sat in the courtroom and listened as evidence was presented against Roman.
"Her family is here, very supportive and very kind to us, and we appreciate their support in this process. We know it's difficult for them," said Millard County Sheriff Robert Dekker.
Prosecutors called detectives who investigated the case and the state medical examiner as witnesses, and presented evidence they say shows Roman was the gunman.
His defense expected the decision by the judge.
"There's been no surprises. We've had access to all of the evidence, and it's turned out like we thought it would," said defense attorney Stephen McCaughey.
Roman's defense team will now work to create a strategy as he faces trial on capital murder charges. The first step will be to move the trial outside of Millard County.
"That's sort of a foregone conclusion," McCaughey said. "This county only has 10,000 people, and it's a tragic event, not only for the whole state, but especially for this county. So, we'll try to get it out of here, up either to Utah [County] or Salt Lake County."
For those who knew Fox, it's a difficult time to relive the circumstances of her death.
"Anytime you lose one of your employees, that's tough -- and especially under these circumstances. It's something we all have to grasp every day. That's what we are trying to do, just keep afloat," Dekker said.
After the judge ordered Roman to stand trial on the charges, Roman entered "not guilty" pleas during a brief arraignment. He won't return to court until early January, as attorneys prepare for his trial.
E-mail: spenrod@ksl.com
×
Photos
Related stories