Estimated read time: 2-3 minutes
This archived news story is available only for your personal, non-commercial use. Information in the story may be outdated or superseded by additional information. Reading or replaying the story in its archived form does not constitute a republication of the story.
Keith McCord Reporting Two solid rocket boosters for the space shuttle, manufactured in Utah, were on a train that derailed this morning. The accident happened in western Alabama, and at least six people were hurt, three of them were employees of ATK Thiokol in Utah. None of the injuries is life-threatening. The employees were taken to local hospitals and family members from Utah were flown to Alabama today.
The boosters were filled with fuel, but solid rocket fuel is very stable when it's transported, and in the case today, so there was no danger. The accident happened near the town of Pennington, Alabama, where apparently the derailment was caused when a bridge collapsed.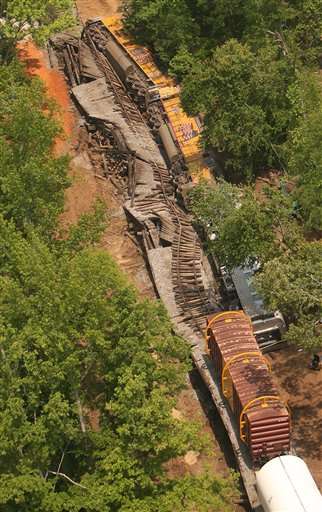 From the air, you can see several of the locomotives and other cars on their sides. Further back, the white and yellow containers which carried the boosters are still upright on the tracks. The boosters were shipped last Friday from ATK's facility in northern Utah and were scheduled for use in an October space shuttle mission.
ATK Spokesman George Torres says, "Will this delay the mission? No, we don't think it'll delay the mission, because we have additional completed flight sets for future missions that we can use to take their place."
These solid fuel boosters are the 125 foot long, narrow rockets attached to each side of the shuttle. They're key to lifting shuttles into space. After their two-minute burn, they fall into the ocean and are recovered.
When they're transported from Utah to Florida, they're shipped in four 30 foot long segments in secure containers. "Actually it's a special train and we have sensors on them to assess impact or any jarring that you might have," Torres explains.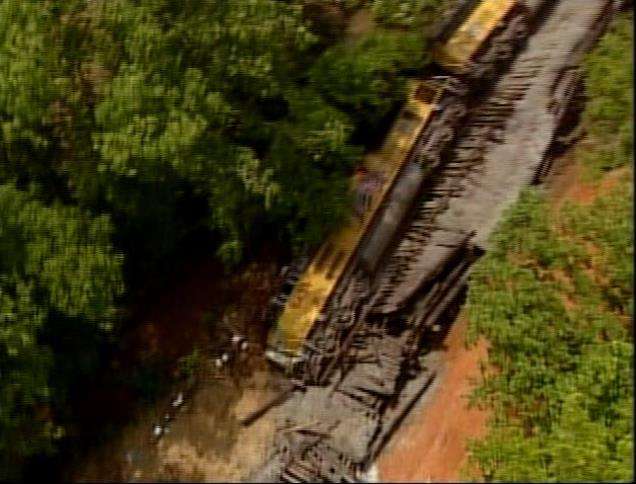 A team of ATK employees is on its way to the accident scene. As a safety precaution, the boosters will be sent back to Utah for inspection. If there's no damage, they'll be reused as they normally are. "What we typically do after a mission," Torres explains, "we bring them back, clean them out deeply, and then re-load them with solid rocket fuel .646 so it's not like you lose a one-of-a-kind thing."
The boosters have been shipped this way for about 30 years.
×
Photos
Most recent Utah stories