Estimated read time: 2-3 minutes
This archived news story is available only for your personal, non-commercial use. Information in the story may be outdated or superseded by additional information. Reading or replaying the story in its archived form does not constitute a republication of the story.
WEST VALLEY CITY -- After hours of searching, police in West Valley City have a 7-year-old boy who disappeared Thursday morning.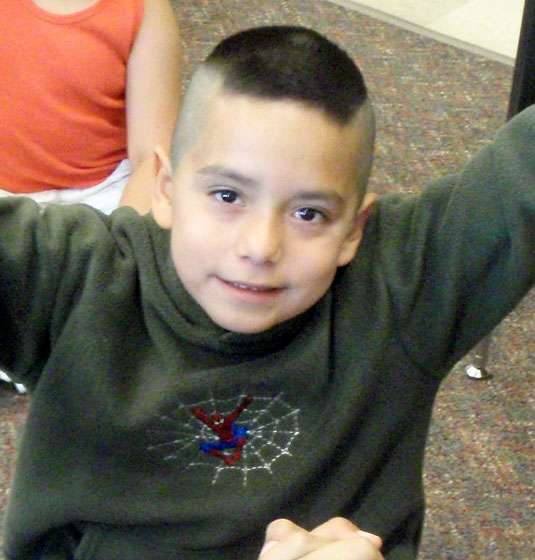 Officers say 7-year-old Christopher Laguna was found with an acquaintance he had met before. They say the two were located within driving distance of where Christopher went missing in West Valley, but they aren't releasing any other details.
"What I can tell you at this point is we did receive some information that he had been seen, and we followed up on that. We were able to locate him, identify who he was, and we are continuing our investigation -- we're not done -- but we are happy with the fact that we have located him. It's the happy results that we wanted to hear tonight," said West Valley police Sgt. Mike Powell.
Christopher was with his mother, baby sister and stepfather at a clinic in the area around 11 a.m.
His mother went inside and left her husband, who is not the boy's father, in charge of watching the two children. She says when about an hour had passed, her husband came inside and told her the boy had disappeared.
Earlier Thursday evening, Christopher's mother said her son doesn't usually wander away and she was worried someone may have kidnapped him.
"Don't be bad people," Maria Guadalupe Laguna said. "Deliver the boy back to the police as quick as can be done. I can't say anything more than to examine their conscience. They don't gain anything with the boy there. I don't know who would have my boy."
Police say they have not made any arrests, and they're not saying how they found him, if anyone was involved, or if he was simply lost.
-----
Story compiled with contributions from Jennifer Stagg and Anne Forester.
×
Most recent Utah stories