Estimated read time: 5-6 minutes
This archived news story is available only for your personal, non-commercial use. Information in the story may be outdated or superseded by additional information. Reading or replaying the story in its archived form does not constitute a republication of the story.
Lori Prichard reporting
Produced by Kelly JustSALT LAKE CITY -- A just-released state audit raises questions about the effectiveness of Utah's four-day workweek -- whether government employees are even working their full 10-hour shifts. KSL 5 News began investigating that very same question nearly a year ago, but for interesting reasons was unable to get the desired answers.
KSL 5 News cannot tell you whether or not government employees are working their full 10-hour days because the state of Utah has flat-out refused to release the requested information -- blocked every effort to obtain the data.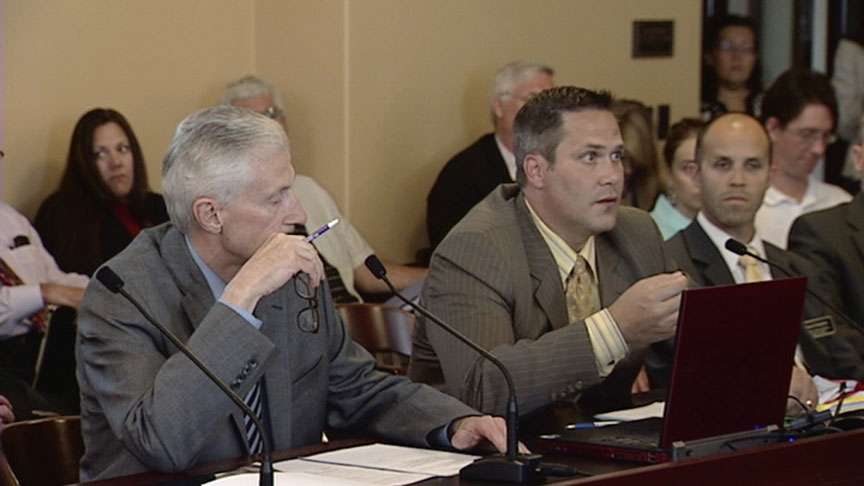 A legislative audit released Tuesday, July 20, does provide a bit of insight into the four-day workweek. Survey responses mention that some employees come late, some leave early and some record commute time as work time. But all of this evidence is anecdotal. The 89-page report concludes that there is no concrete way to determine if employees are working 10-hour shifts and are more productive in their jobs. KSL 5 News has pinpointed a way to monitor employee hours worked. However, the state refuses to hand over the data.
The KSL 5 investigation into the four-day workweek began last September outside the Heber Wells Building. For six weeks, the TV station documented the number of cars going into the parking garage beginning at 6:00 in the morning until 8:00 in the morning, then logged the number of cars leaving in the afternoon, starting at 5:00 until 7:00. KSL 5 News picked Heber Wells for a few reasons. First, the state says more than 700 of its employees park in the facility. Second, there is only one way into the parking garage and one way out.
Day after day, a pattern began to emerge. KSL 5 employees watched hundreds of cars arrive after 7 a.m. and leave before 6 p.m. -- suggesting a less than 10-hour workday but with a one-hour lunch factored in. KSL 5 also made sure to eliminate those workers who work five eight-hour days. To be sure, the TV station enlisted a Westminster College mathematics professor to sort and analyze its data.
KSL 5 asked Dr. Sean Raleigh if the numbers show any kind of pattern.
"Yes," said Raleigh. "There's cars coming in later than 7:15 a.m. and there's cars leaving earlier than 5:45 pm."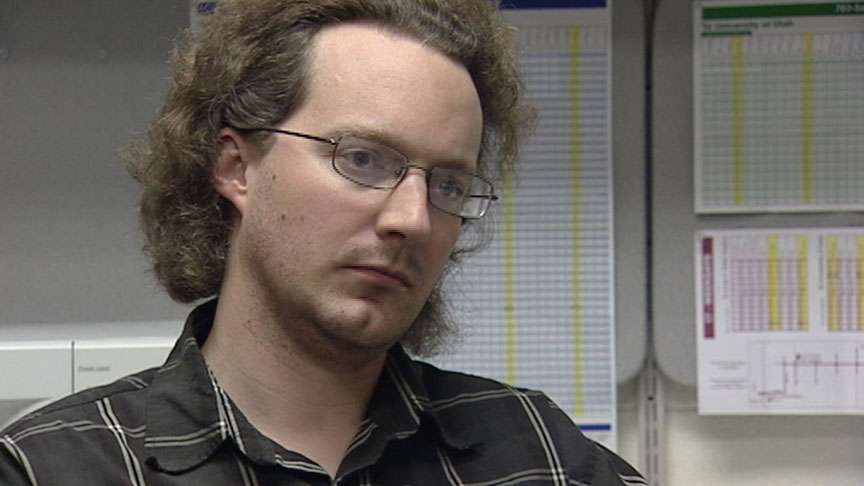 Other than identifying the existence of a pattern, Raleigh cannot make any definite conclusions.
"The data suggests that there are definitely a large group of people who are coming in late and leaving early," he said. "We just don't know if it's the same group of people."
Last September, KSL 5 began filing multiple public records requests for the information it believed would help identify when a worker swiped a key card to get into the parking garage and again to get out of the building. Every request was denied. At a State Records Committee hearing in February, state attorneys argued successfully that giving KSL that information would reveal security measures put in place to combat terrorism.
Lawyer Jeff Hunt, a public records law expert with the firm Parr Brown Gee & Loveless, calls that argument a stretch.
"You're not asking for the security plans for the building, or the response plan in case there is an attack," said Hunt. "You're simply asking for records that will verify the hours employees work."
Hunt added, "If they're worried about invasions of privacy or the security of particular employees, it seems that they could black out the names of the employees and simply give you the hours the employees are entering and exiting the parking garage. That would allow for some actual verification of whether there are actual 10-hour workdays going on."
KSL 5 made similar suggestions to the state: assign an anonymous identifier to each employee. Again, the state refused, stating it did not even wish to acknowledge the Heber Wells building had key card access points, let alone where they are located. KSL 5 pointed out many of the key card access locations are posted in public view. The request still was denied.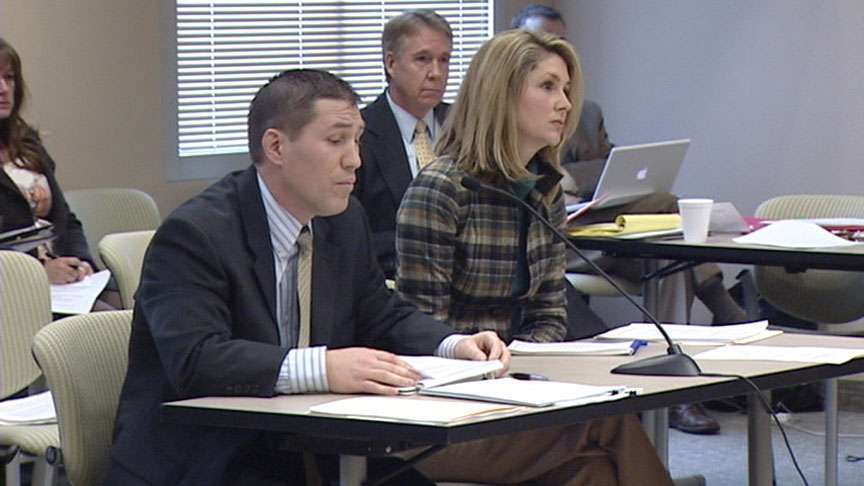 Two months ago, KSL 5 News did receive some information. The state released a year-and-a-half's worth of daily hours submitted by each employee at Heber Wells. Each employee was assigned a number to protect an individual's privacy. However, since those hours worked are self-reported through time sheets rather than an electronic system that records the entry and exit of each employee, KSL 5 was still without an objective record of when the worker came in and left each and every day.
"They could show you that they are working 10-hour days, if they wanted to," said Hunt.
At a July 20, 2010, committee hearing, auditor James Behunin testified that the state has no real way of knowing if employees are productive and actually working 10-hour days.
A senator questioned, "Are you confident that the agencies have the tools to measure?"
"Not at the present time," replied Behunin.
The state could, however, at least determine how long government workers are at work by running its own analysis of when employees arrive and leave.
KSL 5 asked Dr. Sean Raleigh about this: "As a mathematician you could definitively say, if you had that data, that people are working a full 10-hour day?"
"Yeah, to the degree that statistics can give you any concrete results, we could be very confident that our results would much more meaningful if we had that matched data," said Raleigh.
KSL 5 News spoke with James Behunin Wednesday. He said that a team of two investigators conducted this audit. Neither of them had much time to monitor office buildings and the entry and exit of state workers let alone analyze data, something they considered doing. If asked by lawmakers to take another look at the four-day workweek, Behunin said he would try a different approach.
As for the data KSL 5 has asked for but been continually denied, the state declined to comment and referred to its official response from the pleading filed with the State Records Committee.
E-mail: iteam@ksl.com
×
Related links
Related stories
Most recent Utah stories