Estimated read time: 2-3 minutes
This archived news story is available only for your personal, non-commercial use. Information in the story may be outdated or superseded by additional information. Reading or replaying the story in its archived form does not constitute a republication of the story.
BIG COTTONWOOD CANYON -- Big Cottonwood Canyon will soon have its own full-time fire station between Solitude and Brighton ski resorts.
The fire chief for the Unified Fire Authority says Big Cottonwood Canyon is so busy with structure fires, wildfires, car crashes and emergencies in the wilderness that this new station is badly needed.
Station 108 will be built on the southwest side of the road near the access to Camp Tuttle, which is just before you get to Brighton as you're headed up the canyon.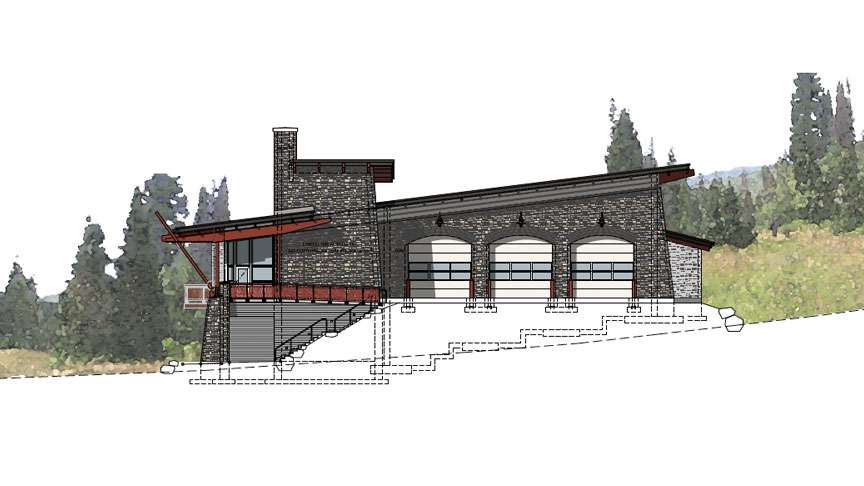 In April last year, a cabin on the Brighton Loop Road burned down. Deep snow made it tough for Brighton Volunteer Firefighters to get to the fire. By the time the Unified Firefighters arrived, there was nothing to do but keep the fire from spreading.
Currently, volunteers respond to fires in the canyon, backed up by full-time stations from the valley. The fire chief says it that can take 30 to 40 minutes for a fire engine to make it all the way up the canyon.
Wednesday morning, county leaders broke ground on the three-bay fire station that should make a big difference on those response times.
Station 108 will house a structure engine, a wildland fire engine and an ambulance. At least three full-time firefighters will staff the station every day -- four during the busy season -- and two will be paramedics. It will also have a training room that can be used as a community center.
Michael Jensen, Chief of the Unified Fire Authority, says it will enable his department to vastly improve their ability to save lives and property in Big Cottonwood Canyon.
"It's going to be a win-win across the board, not only for the residents but the community as a whole, and for those who come up here and recreate as well as the fire department," he said.
The full-time fire station will also help drop the insurance rates for businesses and residents in the canyon.
Weather will affect construction, but the Unified Fire Authority hopes to open the station late next summer or early fall.
Little Cottonwood Canyon already has a similar, full-time station.
E-mail: jboal@ksl.com
×
Photos
Most recent Utah stories