Estimated read time: 5-6 minutes
This archived news story is available only for your personal, non-commercial use. Information in the story may be outdated or superseded by additional information. Reading or replaying the story in its archived form does not constitute a republication of the story.
SALT LAKE CITY -- A majority of Utahns believe that immigrants here illegally are prone to criminal activity. An exclusive poll for KSL by Dan Jones and Associates shows 62 percent of Utahns "definitely" or "probably" agree that illegal immigrants are responsible for a disproportionate amount of crime.
We commissioned the poll as part of our series of reports on the immigration issue to compare perceptions and attitudes about immigration with known facts.
The problem with the subject of crime is there are few concrete statistics that can be used to paint a completely accurate picture.
We examined all of the crime statistics we could to try to determine if illegal immigration automatically translates into more crime. We found some numbers are more relevant than others, but it is possible to draw some concrete conclusions.
Illegal immigrants in Utah
| | 2004 | 2008 |
| --- | --- | --- |
| Undocumented population | 70,000 | 110,000 |
| In State Prisons | 280 | 308 |
| % of population in prison | 0.4% | 0.28% |
Sutherland Institute
When someone who is arrested is identified as being in the country illegally, ICE agents put what's called a "hold" on them, meaning they are held in the jail until they are either prosecuted or released.
If they are convicted, they are sent to prison. That's where we headed to find the most accurate picture of how much violent crime illegal immigrants commit.
We wanted to leave emotion out of it and present you with the numbers so you can form your own judgment.
Roughly 3 million people live in the state of Utah -- people of different races, nationalities and origins.
About 10 percent are of Hispanic ethnicity. A much smaller percentage are here from Mexico illegally. Could they be responsible for a disproportionate amount of crime?
Many lawmakers have been very vocal.
"They're rapists, they're drug runners, they're human smugglers," said Sen. Russell Pearce, the author of Arizona's controversial new immigration bill.
Rep. Stephen Sandstrom, R-Orem, said, "People that are in our community illegally do have a much higher rate of crime."
"Eighty-one percent of the homicides, when you have a recorded ethnicity, are committed by Hispanics," Rep. Carl Wimmer said on Sunday Edition with Bruce Lindsay.
It is very difficult to prove or disprove the theory that large numbers of illegal immigrants translates into large amounts of crime. No one has done a comprehensive study. Police records don't consistently document ethnicity, so finding reliable information is nearly impossible.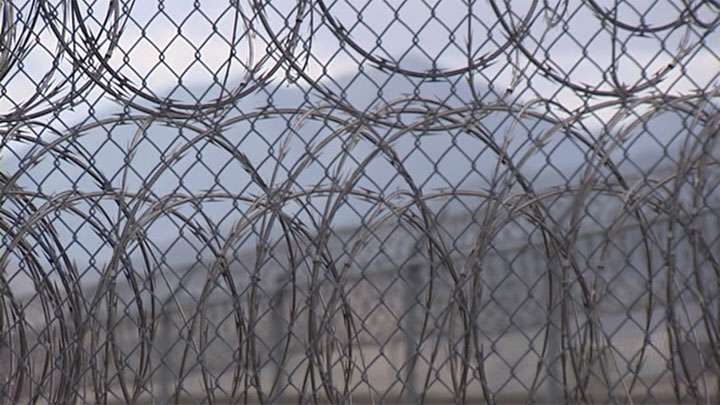 Many legislators have cited jail statistics, which may not reveal the whole picture. There are only two jails in the state that house ICE detainees from Utah; Some of those inmates are simply waiting to be deported and are not involved in any other crime.
But most experts agree, there is a place where the numbers don't lie: The Utah State Prison.
People incarcerated there have been found guilty of felony crimes. Their immigration status is recorded, along with ethnicity. So we requested incarceration data for the last eight years.
Over that period of time, almost exactly 5 percent of the prison population -- about 350 inmates, at any given time -- are undocumented immigrants from nearly three dozen different countries -- two-thirds from Mexico, and many from Asia, Polynesia and Canada.
In the population of Utah as a whole, the most credible estimates put the number of illegal immigrants at 4.8 percent. Based on that, undocumented immigrants commit only a slightly higher percentage of crime than do legal Utahns.
Sociologists would say that immigrants tend to live in poorer communities, where crime is more prevalent overall.
"I think it's easy for undocumented immigrants to be scapegoats," said Prof. Charlie Morgan, a sociologist at Brigham Young University. "It's easy to put the blame on somebody, and everybody wants to blame somebody, so here's a great way to do it."
---
Between 2004 and 2008, the number of illegal immigrants in Utah increased by 57 percent, yet the number of undocumented state prisoners increased only 10 percent. -Sutherland Institute
---
Is the crime undocumented immigrants commit more violent? According to the Utah Department of Corrections, the answer is no.
"Typically their kinds of offenses fall into the same kind of percentages of what our offenders are here normally, so we're not seeing a more violent offender typically," said Tom Patterson, executive director of the Utah Department of Corrections.
Over the past 30 years, Utah's Hispanic population has gone from under 50,000 to well over 300,000. During the same period, however, according to the Bureau of Justice, Utah's violent crime has been decreasing.
"I understand why people are concerned with people crossing the border, but the evidence just doesn't back up that they're committing murders and rapes at a higher percentage," Morgan said.
So why then do we hear so much about illegals being responsible for the majority of violent crime?
Former U.S. Attorney for Utah Brett Tolman says much of the debate over illegal immigration and crime is like the debate overall: a mix of emotions with some fact and a lot of generalization.
"The truth of the matter is, there is a percentage that commit crimes. They need to be dealt with and addressed, but we should try to have as much accuracy as possible when it comes to stereotyping an entire cross-section of the population," Tolman said.
When the ICE inmates finish serving their time, they'll immediately be deported to their native country. Some will find their way back to Utah; a few will again end up in prison. But based on the numbers, they will be among mostly U.S. citizens -- not illegal immigrants.
The Department of Corrections estimates it costs taxpayers roughly $9 million a year to incarcerate the state prison inmates who currently have ICE holds. While in prison, however, they are not allowed to participate in any rehabilitation or education programs.
E-mail: jstagg@ksl.com
×
Related links
Related stories
Most recent Utah stories