Estimated read time: 1-2 minutes
This archived news story is available only for your personal, non-commercial use. Information in the story may be outdated or superseded by additional information. Reading or replaying the story in its archived form does not constitute a republication of the story.
Sandra Yi ReportingA night out drinking landed men in jail, but officers had a hard time making the arrests. It seems the men had a little too much to drink and it didn't help their situation, when the cops arrived. One of the men head-butted the restaurant window, breaking it. His behavior only got worse, when police tried to arrest him.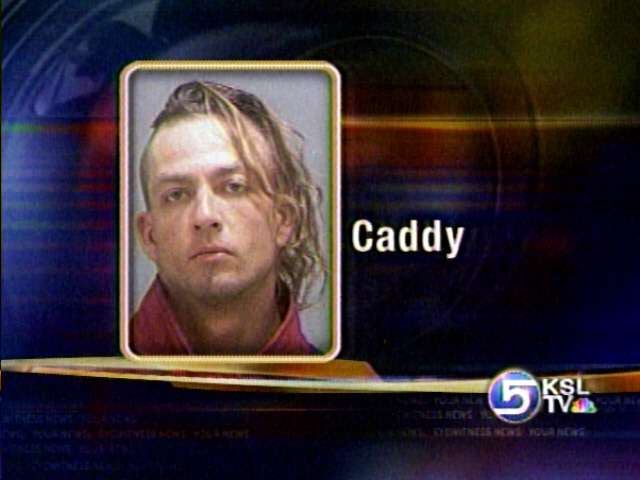 They say 25-year old Shane Lucas fought off the officers. When he was put in a patrol car, he leaned over and took a bite out of the vinyl seat. It left a five-inch hole. Then he threw up.
Meantime, police say, his friend, 33-year old Richard Caddy, tried to run from the scene. In a separate patrol car Caddy kicked the passenger side door, breaking the armrest and causing about 500 dollars in damage.
Det. Robin Snyder, Salt Lake City Police Dept.: "We deal with combative individuals quite a bit, but a lot of times they're cooperative with officers. These two were more combative after they were placed in cuffs and placed in the back of the vehicle, and then we had to put leg restraints on them to keep them from restraining the inside of the vehicles and damaging them any further."
The situation began after customers leaving at a downtown bar complained the two men were harassing them. Police aren't sure how drunk they were, but one of the suspects was drunk enough that he had to be held in what's called a drunk tank, because he was too intoxicated to be booked.
Both men are charged with public intoxication, criminal mischief, and damage to a police vehicle. Neither has a significant criminal history.
×
Most recent Utah stories