Estimated read time: 2-3 minutes
This archived news story is available only for your personal, non-commercial use. Information in the story may be outdated or superseded by additional information. Reading or replaying the story in its archived form does not constitute a republication of the story.
Tonya Papanikolas Reporting Gunshots startled a South Salt Lake neighborhood. Three people had been shot. One of the victims died in the hospital. Police are still looking for the suspects.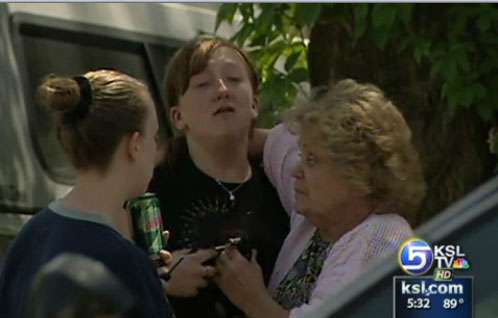 A 50-year-old man was shot in the head and killed. His family members are devastated by what has happened. The man did not live in the home where the shootings took place.
The other two victims were 39- and 42-year-old females. They were shot multiple times in the torso and are in surgery in critical condition. Police do not have their names yet because they have not been able to talk to them.
Neighbors heard several gunshots just after 1:00 Sunday afternoon, though many of them weren't sure what they were hearing. It turned out that at least two men went inside the house and shot three people and a dog. The three victims were in the back yard, bleeding badly, when police arrived on the scene.
One neighbor who didn't want to be identified was afraid for her children. She told KSL, "When I saw the police officer with a gun ready to shoot, I just took them and dropped on the floor."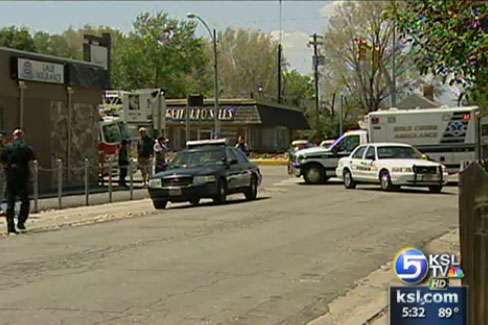 Some neighbors thought the gunmen might still be inside when police arrived. But when police entered the home the shooters were gone. Police called the paramedics and were able to get the people to the hospital, where the man died.
A witness said she saw two men running from the house, one was carrying a gun. The gang unit is on call. They are not sure if these people have gang ties at all. Police are working to find out all they can about these shootings.
"This appears to be a deliberate act, not anything random or anything like that," Tingey said.
The last time the suspects were seen, they were jumping a fence. Scared neighbors say they hope both men are caught.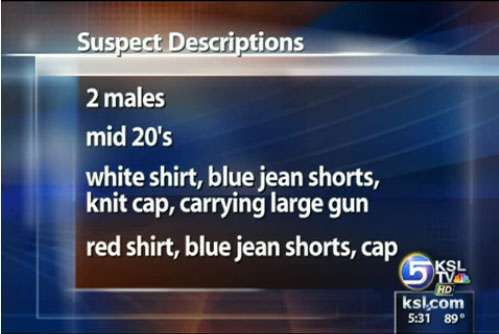 Police did give a description of the two suspects. They say they are Hispanic in their mid-twenties. One was wearing a white T-shirt, one was wearing a red T-shirt. They were both wearing beanie caps, and they were each wearing jean shorts.
×
Most recent Utah stories