Estimated read time: 2-3 minutes
This archived news story is available only for your personal, non-commercial use. Information in the story may be outdated or superseded by additional information. Reading or replaying the story in its archived form does not constitute a republication of the story.
Sandra Yi Reporting New details tonight in a disturbing case of -sexual abuse involving 10 elderly women in an American Fork care facility.
Police arrested a nurses' aid. KSL's Sandra Yi talked with a daughter of one of the victims. The woman didn't want to be identified. Her mother spent the last 18 months of her life at the Heritage Care Center. She died in January. Now, allegations of sexual abuse have made their loss even more painful.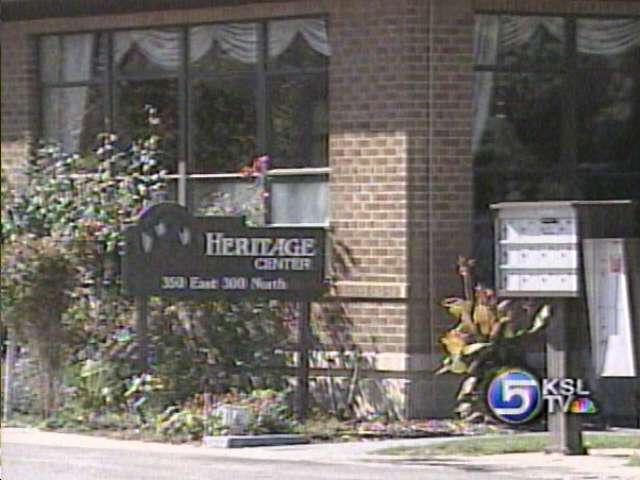 Victim's Daughter: "I don't know, I've been very devastated over it, just heartbroken over it."
Feelings of anger overshadow her last memories of her mother. She was 98-years old.
Victim's Daughter: "This fragile little lady waiting to die, waiting for God, and some guy come in here and molesting her."
The suspect, Jesus Partida, was someone she trusted. He was a nurse's aid at the Heritage Care Center.
Victim's Daughter: "When I would go down there, he was always around, and I thought he was a nice man, and he was caring about my mother."
But police say in August Partida confessed to committing sex crimes against her mother and nine other elderly patients over his two years on the job. One of those victims was partially paralyzed.
Court documents claim Partida made statements to police that: "these 10 women were not aware of what was going on", and he "abused them because they were vulnerable". All but two of the alleged victims have since died of causes unrelated to the abuse.
Victim's Daughter: "I think he's a very sick-o and I hate him."
She says looking back there were signs that something was wrong.
Victim's Daughter: "Even when I was in the room with her and he would come in I could tell she didn't like him."
She says her mother was frightened, but never said why.
Victim's Daughter: "I think she was threatened that she'd be taken away."
But no one suspected anything. The care center's administrator says Partida passed state and national background checks. This woman doesn't know what more the facility could have done to prevent the crimes, but she wants justice for her mother.
Victim's Daughter: "I know we have to forgive everybody, and I probably will forgive him, but I'll never get over what he did to my mother."
What's so disturbing is the crimes most likely would've gone unnoticed if Partida hadn't confessed. Partida is in the Utah County Jail. He faces 15 counts of sex charges. He'll be in court next week and some victims' families plan to be there.
×
Most recent Utah stories