Estimated read time: 2-3 minutes
This archived news story is available only for your personal, non-commercial use. Information in the story may be outdated or superseded by additional information. Reading or replaying the story in its archived form does not constitute a republication of the story.
Amanda Butterfield Reporting"We've only been open four months, and security is big thing we looked at because of that issue."
The issue is OxyContin robberies. With a string of pharmacy robberies in Salt Lake, there are things pharmacists are doing to keep their employees and drugs safe.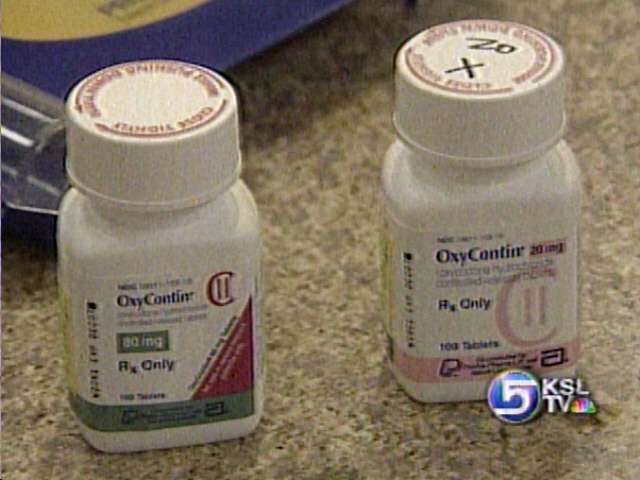 A $1,000 reward is being offered for anyone with information on who's been robbing pharmacy's of OxyContin in Salt Lake. And while police look for those suspects, pharmacists are doing their own things to protect themselves and their product.
Jolley's on Redwood Road is one of the newest pharmacies in town with a family history in the pharmaceutical business. And when the owner built this pharmacy, he did it with security as the number one priority.
Under lock and key is where Tad Jolley keeps all his narcotics, but's it's one drug specifically that prompted the lock up.
Tad Jolley: "The one every one is after if that one right there."
OxyContin -- highly addictive and leading people to take high risks.
West Valley police are looking for the man who robbed a pharmacy for it last Monday. It's the third time that pharmacy has been robbed. Now Salt Lake City Crime Solvers are offering a reward for help on that robbery and others.
On July 24th, a Rite Aid Pharamcist is threatened and robbed of OxyContin. Two days earlier the same thing happened to a Walgreens. And crime solvers are still working on case from late April when a man walked into Southwood Medical Pharmacy with a gun and demanded OxyContin.
Tad Jolley: "It's real, it's very real because we see it quite often."
Tad says not all pharmacies choose to lock up their narcotics.
Tad Jolley: "Some pharmacies disperse medication throughout takes them longer to find it."
And he says now it's less likely you'll go into a pharmacy with only one employee. And if someone does come in demanding the pill, he says he's told his employees give it to them. But no one here has had to do that yet.
Location is also key, Tad picked his location because it's on a known street, by a restaurant, and surrounded by other businesses.
If you have any information on any of those robberies call Crime Solvers at 964-2255.
×
Most recent Utah stories