Estimated read time: 2-3 minutes
This archived news story is available only for your personal, non-commercial use. Information in the story may be outdated or superseded by additional information. Reading or replaying the story in its archived form does not constitute a republication of the story.
SALT LAKE COUNTY -- Twenty-four homes in the Salt Lake Valley will get major upgrades -- all for free, thanks to teenagers who aren't even from Utah.
The group of teens has paid its own way to travel to the state and do hard labor.
What is ... World Changers?
World Changers seeks to provide Christian youth and adults with opportunities to meet the physical and spiritual needs of others through practical learning experiences that teach servanthood and personal commitment to missions.
These young volunteers are changing the world -- or at least that is what they call themselves.
"World Changers" is a project of the North American Mission Board, the domestic missions agency of the Southern Baptist Convention. Its goal is to serve across the country and spread God's love.
"We really want to serve God and do His work and show people God's work, because He loves us," said volunteer James Munsey.
More than 23,000 students are volunteering their time this week across the U.S. and the world -- adding up to nearly $17 million in free labor.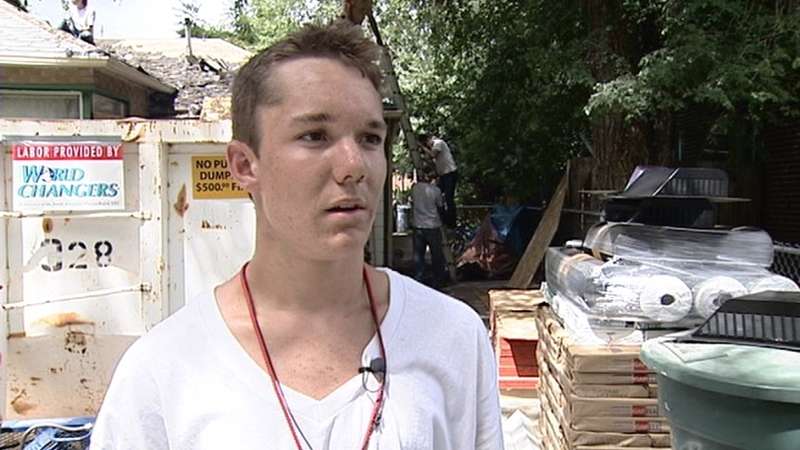 The kids pay their own way to travel to whichever state they are assigned. Nick Smith said his share was about $450.
For most, like Nick Smith from San Diego, it's better than what he would be doing at home. "Probably sitting around doing nothing," he said. "It's good to come do something for a change."
This group will be working the rest of the week on a new roof for the Quimby family. Living in the home for almost 20 years, the Quimbys could never afford to fix it up.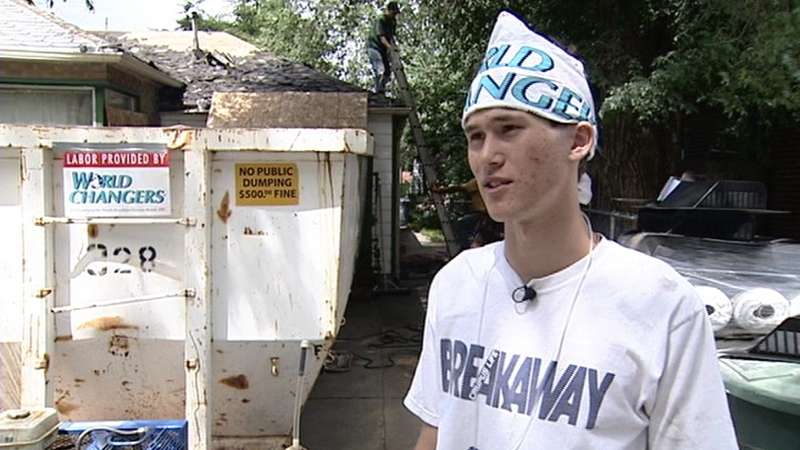 "My husband would say this thing is going to cave in," said homeowner Linda Quimby. "We're getting something done we needed done and I am thrilled. We are humbled by their experience."
James helped work on their roof. "Yeah, it's work, but we get to help these people out, you know?" he said.
---
These World Changer volunteers will replace roofs, build wheelchair accessible ramps, replace windows, and paint at least 24 homes in the Salt Lake Valley.
---
The teens work eight to nine hours a day and spend the nights at Granite Middle School with the hundreds of other youth volunteers from Florida, South Carolina, California, Wyoming, Arizona and more.
"I must have already made 50 friends," James said. "That's pretty sweet."
But what's even more sweet is that the Quimbys get a new roof built to last.
"It means better installation and that we won't have leaks in the house," Linda said.
And Nick and James have friendships that will last.
"It's good to invest in other people," Nick said.
E-mail: abutterfield@ksl.com
×
Photos
Related links
Related stories
Most recent Utah stories