Estimated read time: 1-2 minutes
This archived news story is available only for your personal, non-commercial use. Information in the story may be outdated or superseded by additional information. Reading or replaying the story in its archived form does not constitute a republication of the story.
Tonya Papanikolas ReportingThe state of Utah is trying to crack down on the sale of tobacco to underage youth so they've unveiled a new education program they're sharing with retail businesses.
Twelve health departments in the state are going around to almost 600 retailers that sell tobacco products. They're giving them guidance to share with employees on how to properly ID people,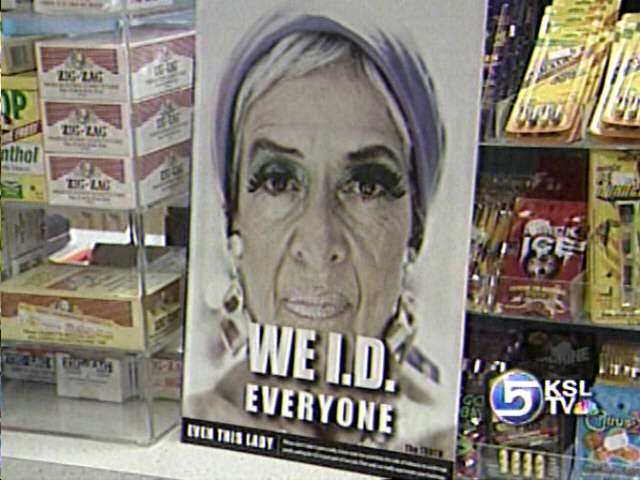 Currently sting operations have shown seven-percent of retailers in Utah sell tobacco to underage youth. Health educators say sometimes clerks get a little flustered if they're busy, they may screw up on the math, or they don't want to say no to someone.
So the state unveiled a campaign called "We ID Everyone" for local businesses. They've given out posters and register stickers to help clerks easily calculate birthdates.
Last week representatives visited the Tesoro station on 21st East and 21st South. Even though tobacco products make up 40-percent of their total sales, the store is strict about carding anyone under 40.
Neysa Xanthos, Tesoro Manager: "Kids come in that have sometimes tampered ID's. And we look and them, and if they're tampered at all, we don't take the ID. And also if it's expired, we don't take it."
Tiffany Macey, Salt Lake Valley Health Department: "Ninety percent of the current smokers started before the age of 19, and so if we don't allow them to get their hands on the product, then maybe we can deter that habit from ever forming."
Currently, it's estimated that 2.8 million packs of cigarettes are sold to underage youth in Utah every year. The hope is this program will drastically reduce that number.
×
Most recent Utah stories