Estimated read time: 3-4 minutes
This archived news story is available only for your personal, non-commercial use. Information in the story may be outdated or superseded by additional information. Reading or replaying the story in its archived form does not constitute a republication of the story.
BOUNTIFUL -- A Bountiful man who showed up at his neighbor's house holding a knife and threatening suicide later was shot by police and died from his injuries.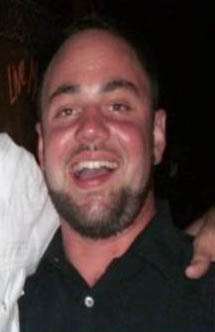 Bountiful police say they were called to the Trade Winds Mobile Home Park near 900 North and 500 West shortly after 12 a.m. Friday. The caller told emergency dispatchers his neighbor had come to his home covered in blood, holding a knife and threatened to kill himself.
Police have identified the suspect as 30-year-old William Oakden.
The neighbor says Oakden went back to his home to wait for police. Officers arrived and shortly after that notified dispatchers that Oakden had been shot outside his home by police. Lt. Sol Oberg says multiple shots were fired.
"I heard pop, pop, pop, and I thought, 'That ain't fireworks,'" said neighbor Steve Hamby. "So I waited, then heard sirens, then saw the cops out there."
Neighbor Dan Clark, who lives across the street, says he heard the shooting and went to the window.
"I saw officers with weapons drawn and smoke in the air," he said.
Police are giving few details about what led up to the officer-involved shooting that turned fatal, not even saying how many shots were fired. However, at least seven bullet holes can be seen marked on the side of the trailer where the incident took place. Below, a half dozen more are seen.
Officials say they have received calls about Oakden in the past. Court records show over the past few years Oakden faced several misdemeanor charges, including assault and intoxication.
"I just know that over the past several years, we've dealt with him in some regard or another on a number of occasions," Oberg said.
People at the Trade Winds Mobile Home Park in Bountiful are understandably shaken up.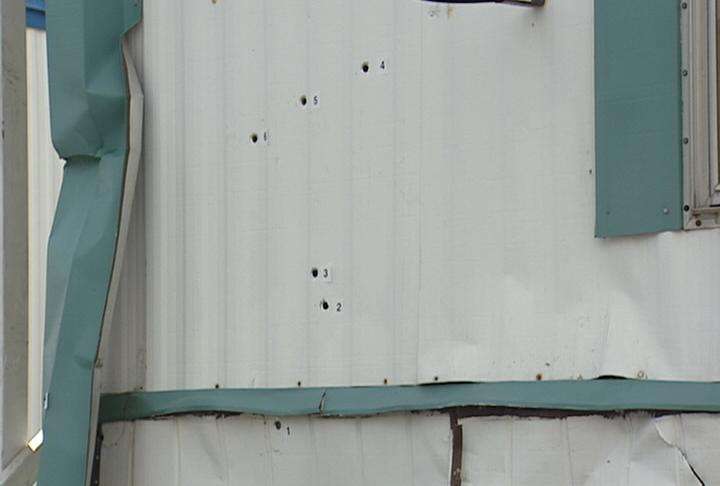 People KSL spoke to say Oakden was a friendly guy with nothing to indicate there were problems that would lead to this. His neighbors say they know nothing of a history of drug or alcohol abuse or mental health issues.
"Just leaves me kind of empty and sick, and sad to think that I had seen him early that day and now he's gone," Clark said.
"This is just sad and a tragic thing to happen," said resident Adam Grainger. "It's kind of shocking and sad that someone would have to lose their life."
Oakden was transported to Intermountain Medical Center in critical condition. He later died while in surgery.
Police are not releasing any information about what provoked officers to fire on Oakden, only suggesting there must have been an immediate threat.
"If an officer feels that his life has an immediate threat or the life of another person, that would prompt action on the part of an officer," Oberg said. "As officers we need to take care of our own safety, but as well as the safety of those in the immediate area of this man with a knife and even the person wielding the knife."
Officers from other three agencies, including West Bountiful and Woods Cross, had responded to the scene. Two officers, one from West Bountiful and one from Woods Cross, now are on paid administrative leave.
------
Story compiled with contributions from Shara Park and Anne Forester.
×
Photos
Most recent Utah stories