Estimated read time: 2-3 minutes
This archived news story is available only for your personal, non-commercial use. Information in the story may be outdated or superseded by additional information. Reading or replaying the story in its archived form does not constitute a republication of the story.
SANPETE COUNTY -- One of the leading causes of visits to the emergency room each year is patients on blood thinning medications who suffer complications. A pharmacy in rural Utah has found its own success in monitoring patients on these medications.
Julie Terry has a genetic condition requiring her to be on anticoagulation medication for the rest of her life. Without the right dosage, she could suffer a life-threatening complication.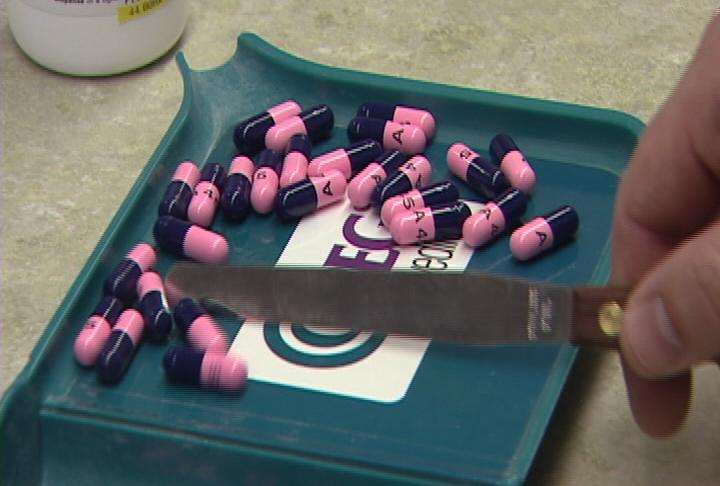 "I went about six months without getting it checked and ended up with some internal bleeding, and neighbors brought me down to the hospital," Terry said.
Pharmacist Brent Peterson operates what is known as a retail pharmacy anticoagulation clinic in Mt. Pleasant, where he monitors patients' blood. He sees between 160 and 200 patients a month -- including Terry -- working with their doctors who prescribe the medication.
"By doing it at the pharmacy and having the anticoagulation take place here we've pretty much taken away, at this point in time anyway, as much of the problems that we can because everything will funnel through here," Peterson said.
He can have the test results within minutes and can adjust the doses as needed.
His patients are also required to fill all of their prescriptions at his pharmacy to prevent any dangerous interactions.
"We can literally, in real time, stop a problem from ever occurring," Peterson said.
By having a clinic so close, it's easy for Terry to go in for a checkup. She hasn't had any more problems.
"Brent takes good care of me," she said. "The doctor calls over and tells him what he's got for me and if he has to adjust my Coumadin (medication) for that day, as soon as he fills the prescription he'll tell me what dosages to take. He adjusts it right there."
It's a new idea in an effort to be more proactive in patient care.
So far, the pharmacy has not had any patients enrolled in the anticoagulation clinic require a visit to the emergency room because of their drug therapy.
E-mail: spenrod@ksl.com
×
Most recent Utah stories