Estimated read time: 3-4 minutes
This archived news story is available only for your personal, non-commercial use. Information in the story may be outdated or superseded by additional information. Reading or replaying the story in its archived form does not constitute a republication of the story.
SALT LAKE CITY -- In our examination of the U.S. Constitution this week, we want to address the idea of it as a sacred document.
Many Americans believe the writers were devout Christians and the faithful will someday literally "save" the Constitution and the country.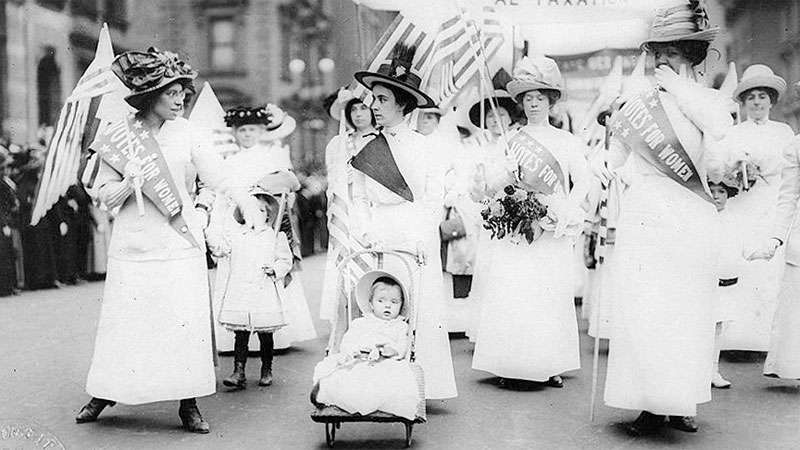 Here's a look at several of the men we call "Founding Fathers."
Historians who have researched the lives of George Washington, John Adams and Thomas Jefferson say many Americans assume too much about what these men really believed and how those beliefs influenced our laws.
The writers of the Constitution -- our Founding Fathers -- considered themselves men of faith. But in the late 1700s, what did that mean?
George Washington attended Church of England or Episcopal Church services in Virginia but considered himself a Christian Deist. Deism is a philosophy with belief in a supreme creator of the universe but rejects prophecy, miracles or revelation.
John Adams was a Congregationalist who became a Unitarian, believing in resurrection but rejecting the Trinity and Jesus as divine.
Thomas Jefferson was also an attendee of the Church of England but was a man of the Enlightenment. He read the Bible but did not believe Jesus was the Savior.
Historians say Americans today misunderstand these men.
"We want to impute to them our ideologies, our religion, because it then seems to ratify what we believe in," said Utah Valley University President and author Matthew Holland, Ph.D. "It is, at some point, probably a little unfair. The founders need to be understood on their own terms, in their own way."
Many Christians call our Constitution a sacred text, inspired -- but which part?
Our Founding Fathers owned people and their wives could not vote.
"The founders would have been the first to have said it was an imperfect document," said David Magleby, Ph.D., a political scientist and dean of the BYU College of Social Sciences. "Slavery would be exhibit A, but suffrage would need to be exhibit B ... That's not something that we would find acceptable today and the founders provided, in a very wise way, for flexibility."
"I think it's enough to say that there are words there, they guide us, but we are the ones who ultimately have to decide the individual policies we're going to follow," said University of Utah law professor Wayne McCormack.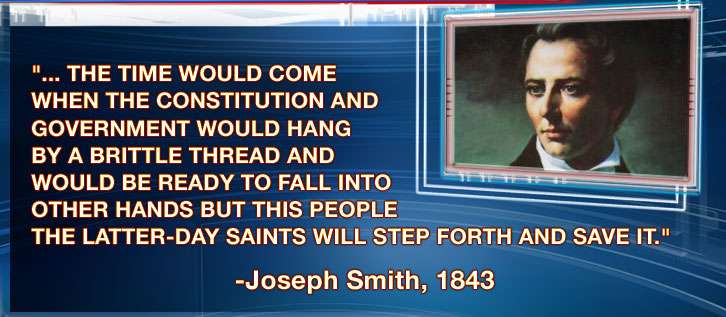 Latter-day Saints talk today of Joseph Smith's statements in 1843 when he spoke about the country, stating that "the time would come when the Constitution and Government would hang by a brittle thread and would be ready to fall into other hands, but this people the Latter-day Saints will step forth and save it."
But exactly how that may be is up to interpretation.
"I don't sense, as a believing Latter-day Saint and something of a scholar on this topic, that we have a crystal clear view of what we mean by all of those things and what needs to happen," Holland said.
Historians agree the Constitution came closest to destruction during the Civil War.
More recently, many call Watergate and President Nixon's abuse of power a Constitutional crisis. Did a Latter-day Saint member of the House of Representatives play a key role? Wayne Owens voted to impeach Nixon.
Did a Latter-day Saint attorney, working for Judge Sirica, write the decision that led to Nixon's resignation?
Our experts say the writers of the Constitution did not want a state religion -- rather, rights for all faiths, which have both spiritual and practical applications.
"On the one hand, to protect religion so that it has its proper place and an important place in our lives, including our public lives, but not to go so far in embracing and endorsing that that we deny freedom of conscience to any person, including the freedom to not believe, if they so choose," Magleby said.
Everyone who spoke with KSL for this series said we, as citizens, have a responsibility to read the Constitution and know what it says.
E-mail: cmikita@ksl.com
×
Related links
Related stories
Most recent Utah stories