Estimated read time: 2-3 minutes
This archived news story is available only for your personal, non-commercial use. Information in the story may be outdated or superseded by additional information. Reading or replaying the story in its archived form does not constitute a republication of the story.
Coco Warner Reporting It happens every year, children walking to and from school are injured, and in some cases, killed in the crosswalks. So in an effort to help, several Utah organizations joined forces to teach children how to keep themselves safe.
Things are a bit foggy at Nibley Park Elementary School, but hopefully not for long. Students here are getting a CLEAR message about pedestrian safety.
Kathy Chambers, Safe Kids Coalition: "People seem to think just because there's a crosswalk, there's a safe area where they can cross the street."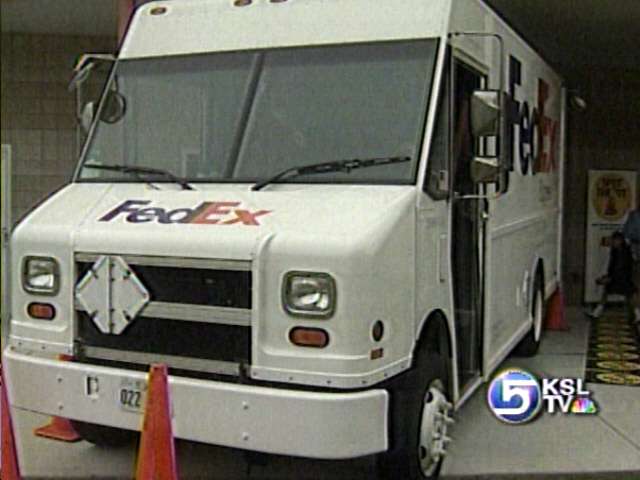 But that's not always the case. In the last two years seven children were killed in auto-pedestrian accidents in Salt Lake County. The Safe Kids Coalition is hoping to bring down those numbers by teaching children how to protect themselves while walking. Volunteers are covering everything from what to do if you come across a strange dog to looking out for speeding cars.
Kathy Chambers: "So they have to look both ways, they have to look for a car, they have to see what the car is doing, they have to make eye contact with the driver and try to make sure that driver sees them."
FedEx is also helping to show the children how difficult it can be for drivers to see them. The children are encouraged to get behind the wheel of a Fed Ex truck and a large SUV, and see if they can spy the orange cones.
And the Salt Lake City Fire Department wants kids to remember to wear a helmet and to make sure their family knows what to do in a fire. All of these activities are in preparation for the international "Walk To School Day", which is Wednesday, October 5th.
Kathy Chambers: "And we want the parents to walk their kids to school so they can see some of the hazards their kids have to deal, with and they can also see some of the skills their child learned today."
For more information about the Salt Lake County Safe Kids Coalition-- and Wednesday's Walk your Child to School day, visit the links to the right of this story.
×
Related links
Most recent Utah stories