Estimated read time: 4-5 minutes
This archived news story is available only for your personal, non-commercial use. Information in the story may be outdated or superseded by additional information. Reading or replaying the story in its archived form does not constitute a republication of the story.
UTAH COUNTY -- Police are calling the disappearance of a Davis County man suspicious after his vehicle was found abandoned in Utah County.
Search teams have been gathering all day in an area west of Utah Lake where early Wednesday his vehicle was found abandoned.
Luciano Trujillo, 54, was first reported missing by his family a week ago after he didn't show up at his daughter's house in Washington. Late Tuesday night, Utah County sheriff's deputies got a tip that led them to his car.
The tipster called the sheriff's office after seeing a description of Trujillo's vehicle on the news. She told them she had seen the vehicle west of Utah Lake in a remote area near the Nutty Putty Caves.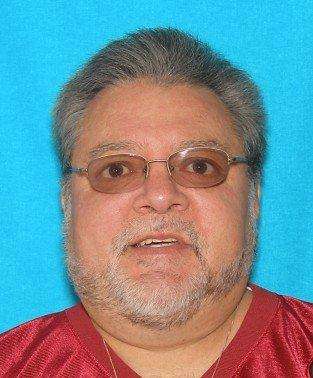 The tipster told police she had been riding ATVs in the area on June 28 or 29, when she came across a green Subaru Legacy.
Deputies say around 1:00 Wednesday morning, they located the vehicle she described. It was abandoned and positioned away from any major road.
"It was well off any of the trails," said Lt. David Bremer with the Davis County Sheriff's Office. "It looked like he had kind of went bush whacking, went off the trail and got high centered. He wasn't going anywhere."
Investigators soon confirmed the vehicle was in fact the one Trujillo had been driving when he disappeared. Wednesday afternoon they drove it to the command post where officials are congregating and are turning it over to family.
Inside the vehicle Davis County investigators found an uncharged cell phone, maps, fishing poles and dishes meant to be a present for his newlywed daughter he had planned on visiting in Washington.
"There were certain effects that were left in the vehicle that have been identified as his, so we've asked the Utah County Sheriff's Office Search and Rescue Team to assist us in locating him," said Utah County sheriff's Lt. Brad Wilcox.
Trujillo was first reported missing by his family on June 30. His son told police Trujillo was going to Vancouver, Wash., to drop off the present for his daughter who lives there.
Detectives say the last recorded phone call that Luciano Trujillo had was with his sister on June 29 somewhere in Utah County.
Neighbors in Fruit Heights say they saw him on June 30 leaving for what he called a fishing trip. Somehow his car ended up just below the Nutty Putty Caves.
---
[The car] was well off any of the trails. It looked like he had kind of went bush whacking, went off the trail and got high centered. He wasn't going anywhere.
–Lt. David Bremer
---
Trujillo was scheduled to stop by a friend's house in Sanpete County. When he didn't show up, his family became worried. They say Trujillo has kidney disease, which requires him to have dialysis twice a week. His last session was on June 28. Detectives say hospitals in the state are aware of Trujillo's condition in case he's somewhere trying to get treatment.
He also has bipolar disorder, for which he is taking medication. His family says right now he's going through a manic stage, partly due to his mother passing away and his daughter getting married.
Police are calling Trujillo's disappearance suspicious because they say there is no reason for why he would have ended up west of Utah Lake. Officials are still calling this operation a search and rescue, but teams know the situation is getting dire -- especially with Trujillo's condition and his need for dialysis.
"Why would a person abandon a vehicle and go off on foot? You hear of it all the time, but until you know what they were thinking, it is suspicious," Wilcox said.
"I don't know, I just think he was maybe a little disoriented, and possibly the longer it went by without his dialysis then maybe even delusional at that point. I don't know," said Trujillo's sister Patricia Jensen.
Detectives used a bloodhound earlier to track Trujillo's scent about three miles from his car. Members of the Utah County Search and Rescue Team are combing the area by ground and by air looking for Trujillo.
If anyone is in the area and comes across him, they're asked to notify police as soon as possible.
-----
Story compiled with contributions from Shara Park, Marc Giauque and Nicole Gonzales.
×
Photos
Related stories
Most recent Utah stories