Estimated read time: 2-3 minutes
This archived news story is available only for your personal, non-commercial use. Information in the story may be outdated or superseded by additional information. Reading or replaying the story in its archived form does not constitute a republication of the story.
SALT LAKE CITY -- The woman accused of Photoshopping a picture of a 13-year-old girl onto a pornographic image will stay in jail. A judge denied her release Tuesday.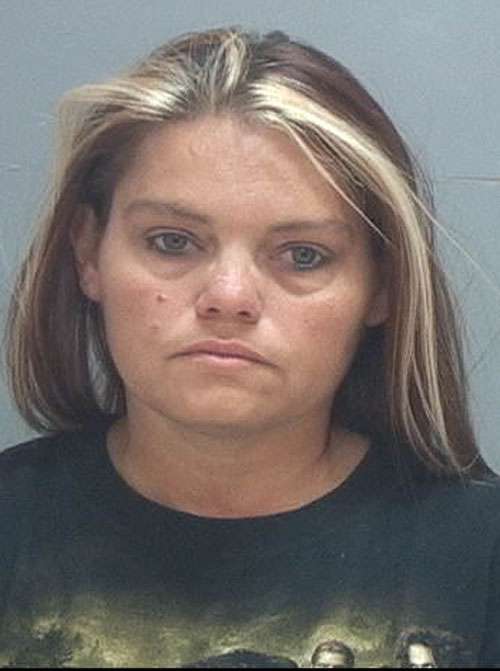 Danette Stark, 37, said nothing to Judge Denise Lindberg during a roll-call hearing Tuesday afternoon.
In court, the victim's mother, who only wanted to be identified as Rebecca, told the judge she was afraid of what Stark would do if she was released from jail.
Rebecca said she's concerned there are still a dozen pornographic fliers unaccounted for, and she has no idea why Stark would post them around Northwest Middle School.
Rebecca's daughter and Stark's daughter were best friends. According to Rebecca, the problem began when she noticed Stark, who was chatting with her daughter on Facebook, wanted to keep some of that correspondence secret from her.
"No adult should say to a child, 'Can I tell you something I don't want to tell your mom,'" Rebecca said.
Rebecca said she told Stark she didn't want her daughter getting involved in Stark's "drama." That's when things got heated between them.
Rebecca accused Stark of harassing her daughter, but she never expected Stark to go this far.
"[I was in] total shock. I couldn't breathe," Rebecca said. "Honestly, I don't know what to think. How do you react to that? I just, I went, 'You gotta be kidding me!' And then the first words out of my mouth [were] 'that's libel,' because of what she'd written on the flier."
Prosecutors charged Stark with 18 counts of sexual exploitation of a minor -- one for each flier that they recovered. She will be back in court on July 27.
Prosecutors have told Rebecca plea negotiations are in the works. Rebecca said she'll leave it up to them to determine the best resolution in the case.
-----
Story compiled with contributions from Sandra Yi and Marc Giauque.
×
Related stories
Most recent Utah stories