Estimated read time: 2-3 minutes
This archived news story is available only for your personal, non-commercial use. Information in the story may be outdated or superseded by additional information. Reading or replaying the story in its archived form does not constitute a republication of the story.
Ashley Hayes & Sam Penrod ReportingLast-minute preparations are under way at BYU in advance of today's planned speech by Vice President Dick Cheney.
The vice president will arrive at the Salt Lake airport at 2:00 p.m. He will go to LDS Church headquarters for a brief visit with leaders of the church.
Then he will travel in a motorcade to Provo and give the commencement address at BYU.
Instead of the traditional processional by the graduates, everyone will have to be in their seats before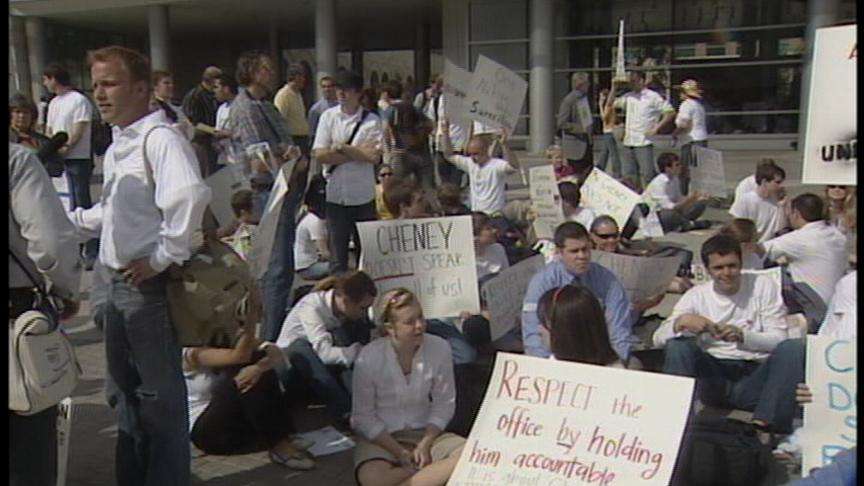 the guest speaker ever arrives. Carri Jenkins, the BYU spokesperson, says, "We are asking that everyone be seated by 3:30 p.m., and so we are asking people to come a minimum of two hours early to go through the screening process and to allow time for parking."
With the doors opening at 1:00 p.m. for the 22,000 people with tickets, BYU will offer some on-stage entertainment in the time leading up to graduation and provide a snack bag for everyone. Kirk Rich, the BYU catering manager, says, "We're producing 21,600 bags that are being placed underneath the seats in the Marriott Center for those who have to be here a longer period of time."
The vice president will be honored during the ceremony by receiving an honorary degree.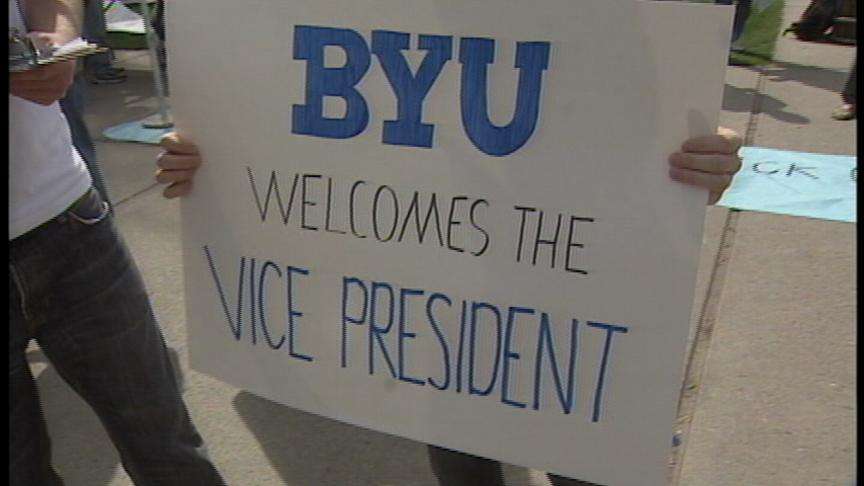 Before the vice president ever arrives in Utah, there will be at least two protests at the main gate to the campus. The BYU democrats will hold one of them from noon until 2 p.m. The other will be sponsored by a veterans group opposed to the war in Iraq.
Those in support of Cheney will hold a rally at the Provo Academy Square library. All of the demonstrations begin at noon.
Extra security will be in place for the vice president and the planned demonstrations, putting Provo in the national spotlight. Wayne Parker, the Provo City chief administrative officer, says, "We've got a number of public demonstrations planned by people on all sides of the issue. We're anxious to have the debate and looking forward to the events of Thursday."
Overall the vice president will be in Utah for only four hours. He will fly out of the Provo airport Thursday night after his speech.
For those opposed to Cheney speaking, an alternative commencement, hosting Ralph Nader as speaker, will take place Thursday at 7:30 p.m. at the McKay Events Center at UVSC.
The world is watching to see how Cheney will be received in Provo. National media outlets are set up, including Al-Jazeera English.
×
Related links
Most recent Utah stories