Estimated read time: 2-3 minutes
This archived news story is available only for your personal, non-commercial use. Information in the story may be outdated or superseded by additional information. Reading or replaying the story in its archived form does not constitute a republication of the story.
SALT LAKE CITY -- The hospital is never a fun place to go, and it can be even scarier for children. But there is one room at Primary Children's Medical Center kids can't wait to get into.
Pick any summer in Charles Dyer's young life, and you would have seen him outside playing and doing the kinds of things 8-year-olds do. The summer of 2010, however, has been the summer of his brain tumor.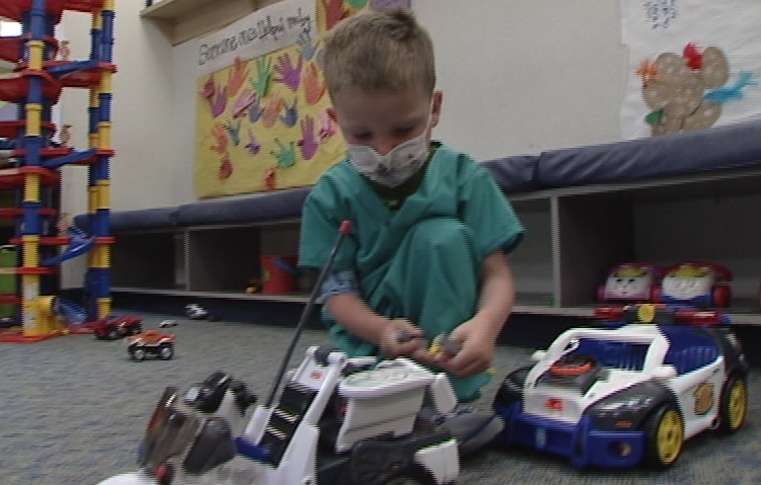 "When we first found out 'brain tumor,' we freaked out. It's like, 'OK, but oh my gosh!'" Charles' mother, Dottie Dyer, said.
She says a doctor in Idaho recommended taking her son to Primary Children's in Salt Lake City.
Those first few days and weeks were tough. Dottie says Charles had a tough time getting up and out of bed, and just having the energy to go and do something else.
On the day of our visit, though, Charles seemed to have a little more energy. For the first time, he could get out of his hospital room and into the Forever Young Zone playroom.
"He came in here and just was smiles from ear to ear to look at all the toys and all the stuff he can do," Dottie said.
It's a look the playroom's director, Holly Rosen, sees all the time.
"[It's] kind of like, 'Wow! … Wow, really?!" Rosen said.
Though its official name may be the Forever Young Zone, kids just call it fun.
"We can give kids the opportunity to do what they do best: to play, to be themselves," Rosen said.
The room has toys, books, crafts -- even a piano.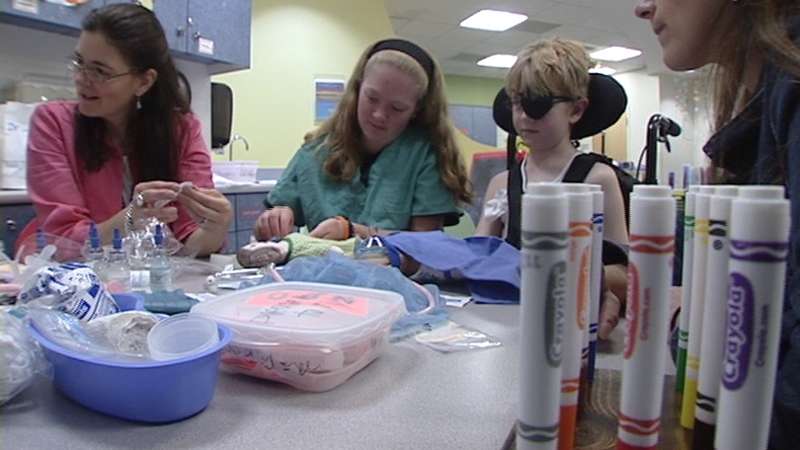 "They just have every toy you can imagine," Dottie says. "It's like walking through Toys R Us, you know?"
The kids can even play with Medical Buddies, which allow them to perform the same pretend surgery that's really being done to them.
"I think they're pretty cool," Charles said.
The playroom also helps the kids understand why certain things, like IV drips, need to be done.
"When they understand it more, the hospital is not such a scary place," Rosen said.
It also gives children something to look forward to instead of just being sick.
"[It's like,] 'I get to play. I don't have to stay in this boring hospital room and listen to doctors. I get to be out and do something, just to be a kid,'" Dottie says.
Volunteers help staff the playroom. They say it's become one of the most popular places at Primary Children's.
E-mail: acabrero@ksl.com
×