Estimated read time: 2-3 minutes
This archived news story is available only for your personal, non-commercial use. Information in the story may be outdated or superseded by additional information. Reading or replaying the story in its archived form does not constitute a republication of the story.
SALT LAKE CITY -- At his home, David Smith can freely jump on a trampoline with his 4-year-old daughter, Hailey. Though hard to see, he was seriously injured in an ATV accident while deer hunting two and a half years ago.
In describing that accident, Smith said, "I had veered off the trail, where I probably shouldn't have been, spotting some deer; and that resulted in my ATV rolling over and basically crushing me."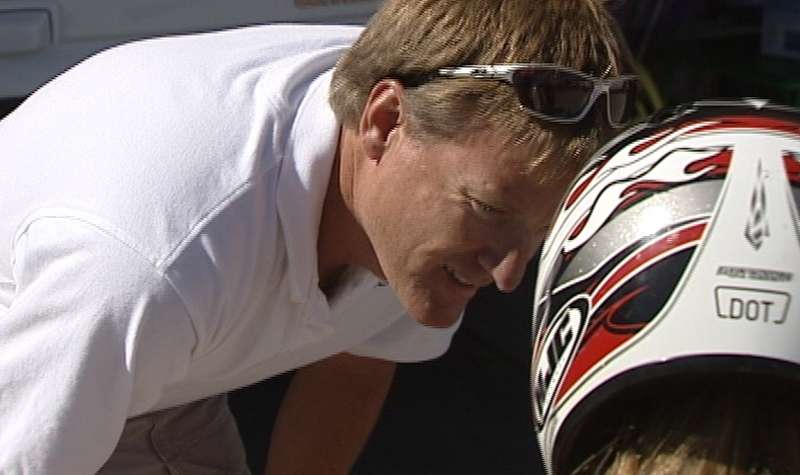 "After several years, [Smith is] left with some permanent deficits -- particularly numbness in one of his legs," said University of Utah neurosurgeon Dr. Joel MacDonald. "He's also developed a pain syndrome."
Smith currently wears a pain pump to control the pain. He has two rods implanted down each side of the spine, along with 12 bolts to hold everything together. There's also a protective cage across an area where the bone exploded following impact.
But the West Jordan father and husband is not alone. While documenting both national and local data, MacDonald and his colleague, Dr. Michael Finn, found 1 million 117 thousand emergency room visits and 495 deaths from ATV accidents -- a dramatic increase over an eight-year period. A five-year analysis in Utah alone found at least 700 head and spine traumas.
MacDonald and Finn are especially worried because 42 percent of those injuries, many long-term, involve a growing number of children and young people.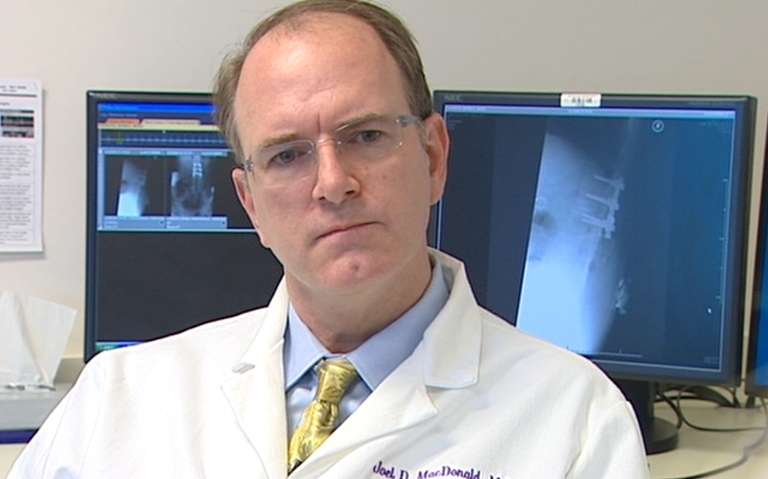 "They lack judgment," MacDonald said. "They may be more inherently risk taking. They tend to be physically smaller, so they're not as able to maneuver these vehicles."
Since the short, wheel-based machines ride high off the ground, MacDonald says operators have to know how to lean their body weight into turns to shift the center of gravity to the inside. Children often can't do that.
Smith says he and his family still love ATVs, but now -- especially after his injury -- Smith is even more cautious.
As for his children, Smith says until his 7-year-old daughter, Hannah, gets older, she only rides a smaller machine. A set screw restricts speed to about 15 miles per hour, and she only rides on level ground -- no hills, no ravines and no rough terrain.
"We've done the ATV courses with them," Smith said. "They don't get on a machine without a helmet, period."
MacDonald hopes this latest study might trigger a number of changes, including a more aggressive education campaign, training and perhaps even legislation restricting larger machines to specific age groups. He says medical costs alone to treat ATV injuries are staggering; the annual price tag now exceeds $3 billion.
E-mail: eyeates@ksl.com
×
Most recent Utah stories