Estimated read time: 2-3 minutes
This archived news story is available only for your personal, non-commercial use. Information in the story may be outdated or superseded by additional information. Reading or replaying the story in its archived form does not constitute a republication of the story.
HOLLADAY -- Family and friends of a woman presumed dead after falling from a Bells Canyon waterfall last weekend are planning a memorial in her honor.
Search and rescue crews still haven't found the body of 26-year-old Kimberly Evans, but those who knew her feel they still need to honor her.
---
I don't know anyone that didn't love her. She's just that kind of girl.
–Bishop Greg Anderson
---
"I don't know anyone that didn't love her," said Greg Anderson, the bishop of The Church of Jesus Christ of Latter-day Saints single adults ward Evans attended. "She's just that kind of girl."
Anderson is organizing a memorial for Evans on Tuesday, July 6.
Evans had been a member of that tight-knit ward for three years, so members feel it's only right to celebrate her life.
Kimberly Evans Memorial
7 p.m. Tuesday
Holladay 29th Ward meetinghouse
4032 S. 2300 East
Public invited to attend
"We felt that the best thing for all of us to move on is to have a service and to treat her as though she has moved on," Anderson said.
Evans was on a first date with a man from the same ward, 24-year-old Joseph Clark, last Saturday. The pair was hiking when they tried to cross a stream and got swept away.
Both fell over the 90-foot waterfall. Clark survived, but even after three search attempts, Evans was never found. Dangerous water levels forced crews to call off the searches.
Sandy police are organizing another search for Tuesday at 8 a.m. Crews plan to string wire across the river and have teams tethered to it, allowing them to search above water with poles.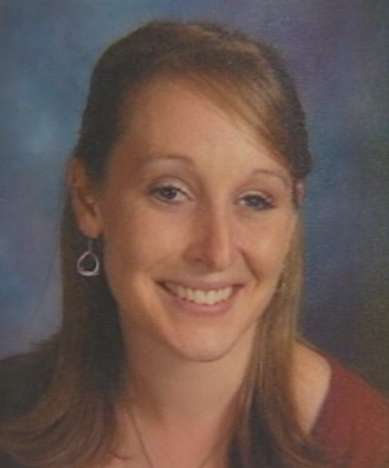 "It's a lot safer for them," said Sandy police Lt. Victor Quezada. "The water levels should be down enough to do so. That's going to be a lot easier for everybody to do that."
Experts have pinpointed several locations where Evans' body is most likely trapped. They do not believe she made it to the reservoir, but wouldn't say where they'll be looking.
The trails from the reservoir up the canyon will be closed to the public Tuesday during the search.
Police are hoping this will be the last time they'll need to search for Evans.
"It's very important that she gets back to her family, number one," said Quezada. "For everybody that's been up there trying to get her back, for me personally, it's extremely important. I can only imagine what they're going through not to have their daughter back with them."
Evans' parents are also having a funeral for her in her hometown of La Barge, Wyo. on Friday.
Tuesday's memorial will take place at the LDS meetinghouse at 4032 S. 2300 East in Holladay. The service is set to begin at 7 p.m. and the public is invited to attend.
-----
E-mail: ngonzales@ksl.com
×
Related stories
Most recent Utah stories