Estimated read time: 2-3 minutes
This archived news story is available only for your personal, non-commercial use. Information in the story may be outdated or superseded by additional information. Reading or replaying the story in its archived form does not constitute a republication of the story.
SALT LAKE CITY -- Prosecutors have filed charges against a Salt Lake City man who police say was savagely beating his girlfriend but stopped the assault and ran away when LDS missionaries happened to knock on the door.
Charges were filed against 54-year-old Paula Finau Mahe Wednesday for the May 21 assault.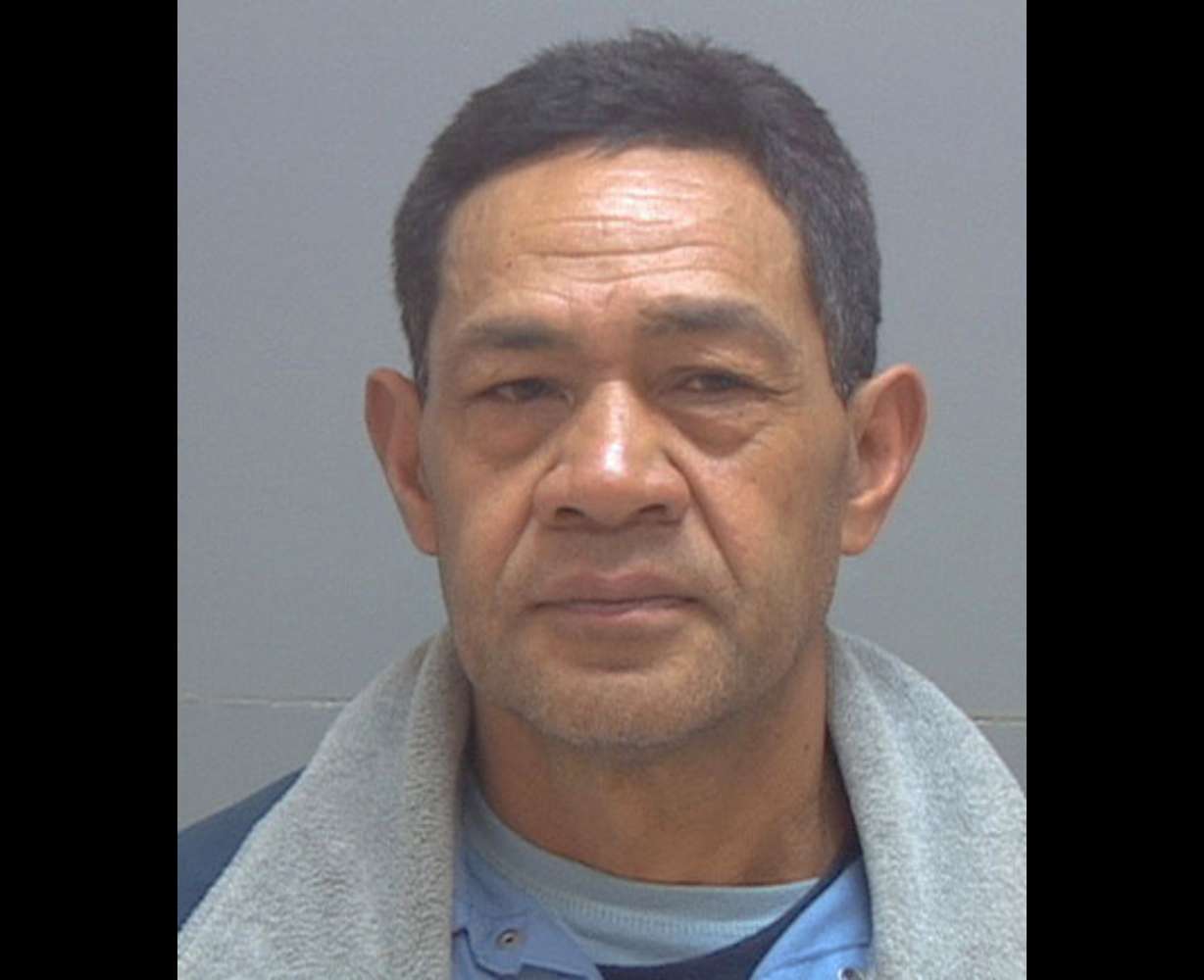 Friday, KSL News went to the house where the attack happened to interview the victim, but we ran into a man who appeared suspicious. We called police, and they've begun a fresh search for the suspect, who they say took off after his girlfriend with a hammer.
Charging documents describe a violent attack at the Salt Lake City home near 200 North and 1000 West. The documents allege Mahe began hitting his girlfriend with a hammer, and she ran to the back door to try to escape.
Mahe, however, grabbed her and wouldn't let her leave. He also took her cell phone away.
The woman ran to the front door, but Mahe stopped her and again started hitting her with the hammer.
In another attempt to escape, charging documents say the woman ran to the bathroom. Mahe followed her in and hit her with a metal bar.
When two missionaries from The Church of Jesus Christ of Latter-day Saints happened to knock on the door, police say Mahe was scared off and ran away with his girlfriend's phone. Officers found his girlfriend with several abrasions and bruises on her body.
When KSL went to the girlfriend's house to try to find her, we found a man there instead. He told us his name was Paul Raymond and said the woman who lived there wasn't home and he didn't know anything about an attack at the house.
We pulled up a prior booking photo of Mahe and realized the man at the house was him. We called police, who went to the house a short time later but didn't find Mahe.
"Either it was the male and he got spooked because he knew the police were looking for him, or it was somebody who looked like him and just happened to be gone," said Salt Lake City police Sgt. Robyn Snyder.
A warrant has been issued for Mahe's arrest. Snyder says police will keep a close eye on the house in case he returns. She says detectives also have other addresses where they believe Mahe could be.
When caught, Mahe faces charges of aggravated assault, unlawful detention and theft.
-----
Story compiled with contributions from Anne Forester and Paul Nelson.
×
Most recent Utah stories