Estimated read time: 2-3 minutes
This archived news story is available only for your personal, non-commercial use. Information in the story may be outdated or superseded by additional information. Reading or replaying the story in its archived form does not constitute a republication of the story.
John Hollenhorst ReportingResidents of a Mobile Home-RV park in Weber County are upset with a nearby paving company. They say fumes, dust and noise are ruining their lifestyle and even making them sick. But is it real or imaginary?
The Company and its neighbors in West Haven have gotten along pretty well for 20 years. But in the last few months, residents have become convinced there's a problem, while company officials say they can't imagine how that could be.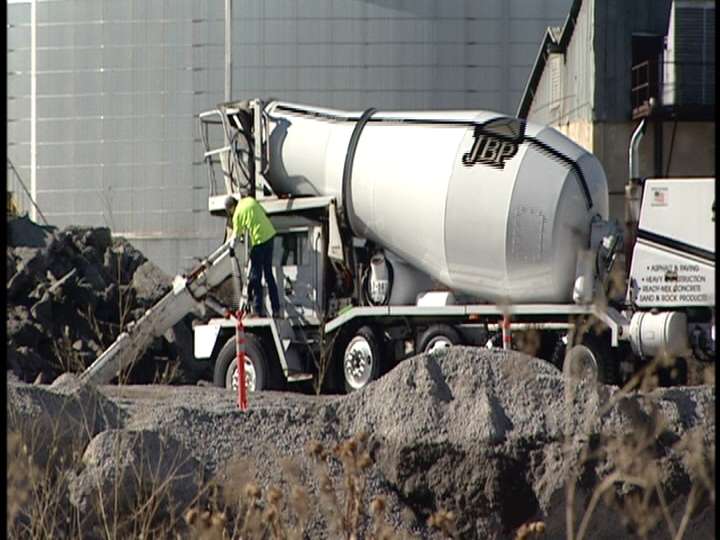 They're very close neighbors. A tidy complex of mobile homes and RV's right next to a large complex devoted to making and recycling paving materials. These days neighborhood gossip tends to focus on theeffects of stinky fumes.
Lucinda Herron, West Haven: "Eyes burning, nose burning, throat burning."
Dust.
Debbie Tidwell, West Haven: "We've had winds, you can't even see your neighbor's house."
And late-night noise.
Sondra McCleskey, West Haven: "I don't want to have to wear earplugs and be annoyed all night long."
They claim their vehicles are getting grimy. Their ceilings are getting black. Their health is getting worse with headaches, allergies, even nosebleeds. Some say they're getting out.
Jack McCleskey, West Haven: "I'm sorry, we're leaving. You can't have your air conditioner running. You can't have your window open. And I just can't take it anymore."
Officials at Staker and Parson Paving seem astonished by the criticism. They say it's exaggerated or imaginary.
Randy Anderson, Vice President, Staker & Parson Co.: "If they are in fact having those kind of things, they ought to get in and see the doctor right away because that sounds serious. But it has nothing to do with what's going on on this site."
They say the plant has won national environmental awards, has a clean track record with regulators, and emits nothing dangerous.
Randy Anderson: "We've got a lot of people here that work in it every day for forty years, and you don't see a lot of health concerns from the asphalt or the products we use on this site."
What turned many neighbors into critics is a new stockpile of old asphalt and concrete waiting to be recycled. It's just a few hundred feet from homes on land that used to be vacant.
Debbie Tidwell, West Haven: "Would they do this in their backyard? For their familes? Would they put their families through this? I don't think so."
CEO, John Parson released the following statement: "We take every measure to ensure our employees and neighbors work and live in a safe environment. Since the complaints, we have had city officials, health officials and environmental specialists out to inspect the site and all have found the site to meet the rules and regulations set forth by their agencies. We are currently working with the city to determine if we are in zoning violation."
They're trying to negotiate an overall solution, but relations between the two camps seem a bit strained at the moment.
×
Most recent Utah stories