Estimated read time: 2-3 minutes
This archived news story is available only for your personal, non-commercial use. Information in the story may be outdated or superseded by additional information. Reading or replaying the story in its archived form does not constitute a republication of the story.
SALT LAKE CITY - The search continues for a driver police say hit a 7-year-old boy in a crosswalk and took off without stopping to help.
Calvin Barbanell was taken to the hospital in critical condition Monday, but Tuesday his family said he was released from the ICU and expected to make a full recovery.
Calvin was headed to Liberty Park on his bike in a crosswalk at 1035 S. 500 East with his mother walking in front of him. It was there a witness says a large SUV going south on 500 East slammed into the boy.
The witness says the driver was going fast, around 40 to 45 miles an hour.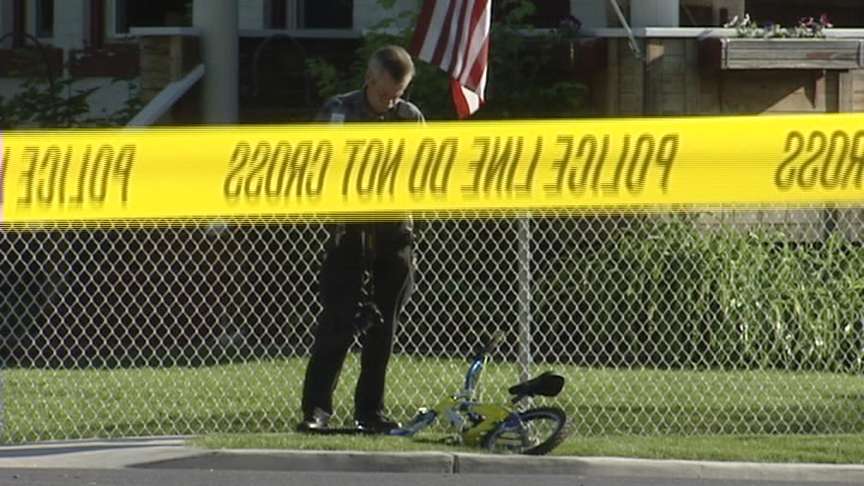 Police say Calvin's helmet was cracked and he suffered head injuries, so the situation could have been a lot worse.
Chad Morishita called 911 and waited with Calvin's mom until help arrived.
"The child was actually in and out of consciousness for the first couple of minutes before the ambulance arrived and then he did regain consciousness and appeared to be aware of his surroundings," said Morishita, who witnessed the whole thing.
Morishita says the driver of the SUV slammed on the brakes, but then sped away. He says he's fairly certain the driver knew he or she hit someone.
He did not get a look at the driver so he couldn't say whether it was a man or a woman behind the wheel.
Police are interviewing all the witnesses, who described the vehicle as a black truck with a shell, or a black SUV with tan trim.
Police say had the driver stopped, he or she could have been cited for a misdemeanor. Now, the penalty is much worse.
"By leaving the scene of an injury accident, especially if you're apparently the one at fault, then you've just bumped up the offense from a misdemeanor to a far more serious felony and you've just affected your life much more dramatically than if you would have stayed on scene," said Salt Lake City police Detective Dennis McGowan.
The Barbanell family released a statement Tuesday afternoon, saying they hope the person responsible for the incident will come forward so they can fully understand what happened.
Anyone with any information is asked to call police at 801-799-3000.
-----
E-mail: syi@ksl.com
×
Related stories
Most recent Utah stories