Estimated read time: 2-3 minutes
This archived news story is available only for your personal, non-commercial use. Information in the story may be outdated or superseded by additional information. Reading or replaying the story in its archived form does not constitute a republication of the story.
Carole Mikita Reporting"One good turn deserves another," you've heard the old adage. It was the feeling Latter-day Saint Floridians took with them to Louisiana and Mississippi last weekend. Having experienced four hurricanes last year, they were offering relief from Katrina.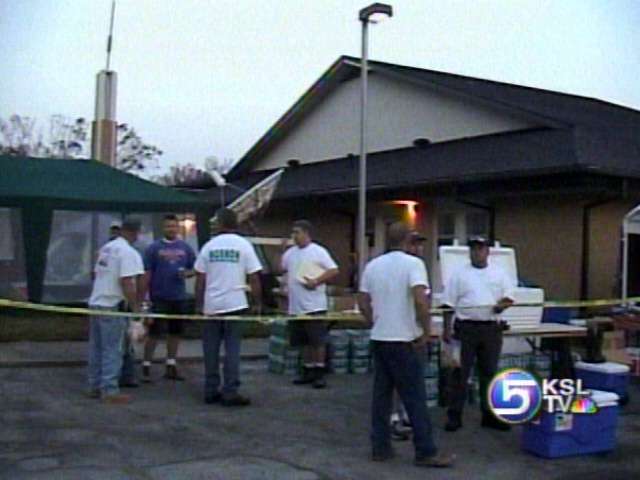 After the devastation of Hurricane Katrina came need to clean-up and clear out. Joining other relief organizations, four-thousand Latter-day Saints drove hours from several cities on Florida's east coast to add some muscle and offer friendship.
Katrina Victim: "Just a little overwhelmed, people love us enough to come down and help us. And the community, the whole community needs them so bad. You guys are great."
Katrina Victim: "We love each and every one of you for what you've done and what you're doing. May God bless you..."
The Floridians are still recovering from their worst hurricane season.
Joseph Fritzler, Latter-day Saint Volunteer: "When you come from Haiti, and you know about disaster, and I've experienced that. When I hear that, I say, well, I have to be here, and just came down to help people that I really feel great about that."
One resident describes his feelings as he returned to his neighborhood.
Todd Northrop, Pascagula resident: "It's just completely, totally heartbreaking to see all this right here, all this devastation. And this is where you grew up at."
Like so many families along the Gulf Coast, everything they owned is gone.
Todd Northrop: "But just people comin' down here and helpin' and offering means a lot, means everything in the world to me."
In Pascagoula, Miss. some still had their homes but they were badly damaged.
Johnny Dykes, Pascagoula resident: "The people that's been here helping us tear out this sheet rock, we appreciate all this. I think these boys are from Florida, but wherever, you know, we appreciate it very much."
Ginger Lockwood, Pascagoula Resident "(very emotional) You guys are wonderful, it means a lot."
After a long day comes rest, but these volunteers came prepared to stay and offer hope the next day. Semi-trucks from The Church of Jesus Christ of Latter-day Saints with relief supplies are on their way to Texas and will wait out the storm at a safe distance. Bishops storehouses in that state are already stocked, anticipating the need for food.
×
Related links
Most recent Utah stories