Estimated read time: 2-3 minutes
This archived news story is available only for your personal, non-commercial use. Information in the story may be outdated or superseded by additional information. Reading or replaying the story in its archived form does not constitute a republication of the story.
Ed Yeates ReportingGet ready for a whole new experience at movies! Dolby Digital Cinema has picked a Utah theater as one of the first one hundred in the country to get its new digital projector, and it will "blow you away." At least that's what those who've seen a demo are saying.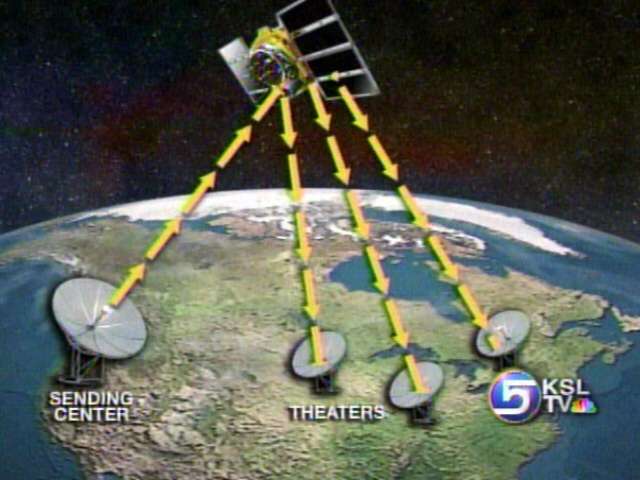 The new digital projector now being installed at Jordan Commons. Digital means NO film. Instead of film delivered in cans and wound on huge platters, a small cartridge is it, the whole movie loaded into the system's hard drive.
The theatre owners, even technical people who saw the presentation all agree, the film that we've grown up with over the years will soon be a thing of the past.
Dale Harvey, Megaplex Theatres, Jordan Commons: "Once Chicken Little comes out, the floodgates are going to open for all the studios. Warner Brothers is coming out so all the studios are lined up to bring out digital content."
Disney's "Chicken Little" is not only all digital, it's in Dolby's new digital 3-D called Real-D. In fact, Real-D 3-D was even used in the Los Angeles demo to show a remade version of the old classic "Singing in the Rain."
Dale Harvey: "You could go like this and you wouldn't see ghosting. You could sit on the sides and still see the 3-D. It was absolutely stunning."
With this digital projector, Jordan Commons will install a silver screen designed for the new 3-D image. George Lucas sees the day when all movies will be shot NOT on film but digitally as he did with his new Star Wars.
Imagine production houses up-linking a satellite with their digital releases then downloading to theatres all at once. It may not be that far away.
"Chicken Little" opens in November. For Dolby Digital Cinema, Walt Disney Pictures and Lucas' Industrial Light and magic, this is a groundbreaking "experiment" in movie making.
×
Most recent Utah stories