Estimated read time: 2-3 minutes
This archived news story is available only for your personal, non-commercial use. Information in the story may be outdated or superseded by additional information. Reading or replaying the story in its archived form does not constitute a republication of the story.
WEST VALLEY CITY -- A teenage boy was stabbed nearly a dozen times Sunday morning in an LDS Church parking lot. Police are now trying to track down the attacker.
Police say the stabbing happened around 5 a.m. on the north side of the church at 3450 S. 6400 West. The 16-year-old was able to drag himself away from the scene of the crime, but collapsed a block later.
"It was an extremely bloody scene," said Sgt. Paul Gill with the West Valley City Police Department. "It was a violent attack.
Police say the attacker also beat the teen before leaving him to die.
A driver saw the teen, who was bleeding profusely, and called 911. Officers arrived soon after, and an AirMed helicopter landed in the church parking lot.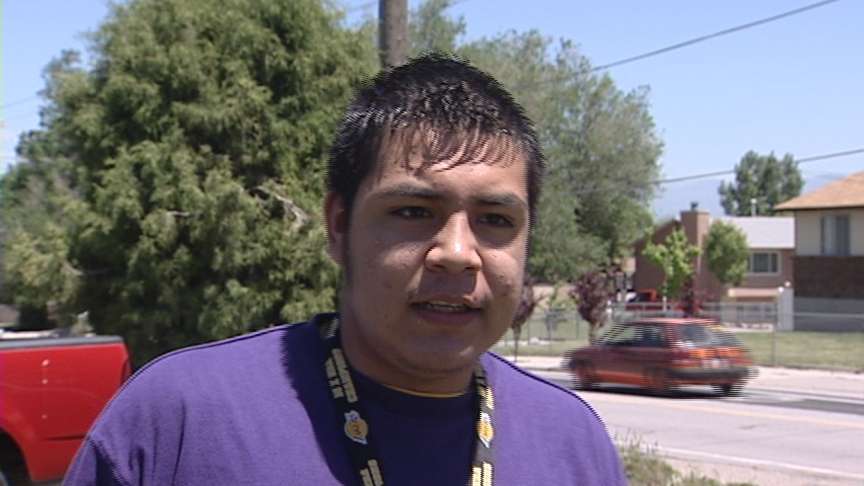 "That's where they noticed the bloody clothing and a large amount of blood where it appeared the actual assault took place," Gill said.
Gill says the boy had been stabbed between 10 and 12 times from his torso up to his head. He was taken to University Hospital in stable but critical condition.
Surgeons have operated on him several times already. Investigators have not been able to speak to the teen to get a statement.
The Major Crimes Unit is investigating, looking for leads and witnesses in the area. They are not ruling out the possibility the attack may have been gang related.
---
It was an extremely bloody scene. It was a violent attack.
–Sgt. Paul Gill
---
John Alvarez lives next to the church. He didn't hear or see anything and was shocked when he got word of the attack.
"That was surprising," he said. "Out of the eight years, we've never heard of anything like that happen around here."
Alvarez and his family moved to Utah from the Los Angeles area to escape violence. Now, it's in their neighborhood and save haven -- church.
Alvarez says he and his younger siblings go to the meetinghouse every day to play basketball and run around.
"I sometimes even let my sister just go with my brothers. We always thought it was a safe place. Nothing bad and that's it. So it does change everything now," he said.
Investigators plan to look at surveillance video from a nearby Holiday gas station to see if they can find any leads. They don't have descriptions of any suspects or a getaway car.
Anyone with any information is asked to call police.
E-mail: ngonzales@ksl.com
×
Most recent Utah stories