Estimated read time: 2-3 minutes
This archived news story is available only for your personal, non-commercial use. Information in the story may be outdated or superseded by additional information. Reading or replaying the story in its archived form does not constitute a republication of the story.
SALT LAKE CITY -- It's a legal showdown that could have a major impact on Utah elections and efforts by citizens to bring initiatives to the ballot. Wednesday, Utah's Supreme Court weighed whether the state should accept electronic signatures.
The case is known as Anderson v. Bell, as in independent candidate for governor Farley Anderson versus Lt. Gov. Greg Bell.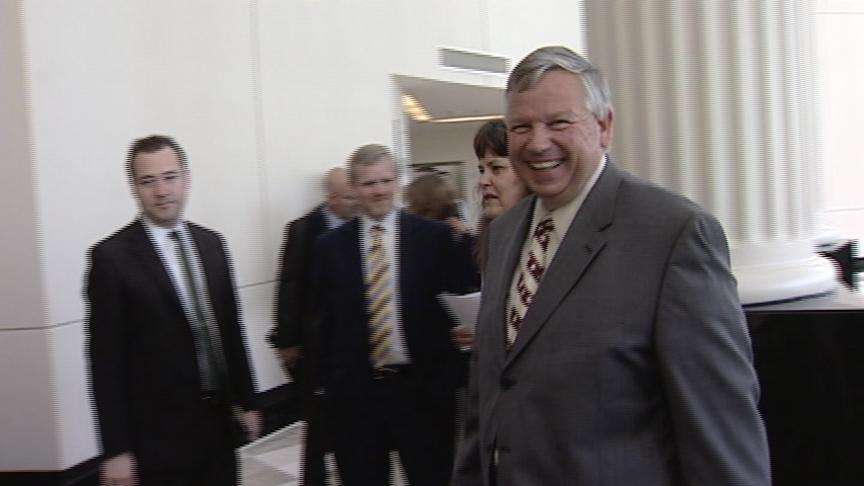 Anderson, Cache Valley entrepreneur, gathered the 1,000 signatures needed to get on the ballot, something major party candidates don't have to do. But dozens of those signatures were collected online.
The lieutenant governor's office rejected Anderson's paperwork, saying the e-signatures aren't valid under Utah law.
Anderson's attorney told the five justices of the Supreme Court Wednesday that Anderson has been denied his right to fair and equal access to the ballot.
"I was in very capable legal hands. I feel like that if it's considered strictly on the issues, that we will certainly come out victorious," Anderson said. "I felt very, very good about what took place in there."
But an attorney for the state elections office, which operates under Lt. Governor Greg Bell, says state law only contemplates a paper-based system with voters applying their signatures to a signature sheet.
"He looked at the petitions that came in. There's a typed list of names with no indication what those were at that time. He was unable to say, 'These are lawful signatures. I'm, therefore, going to count them,'" said Assistant Utah Attorney General Thom Roberts.
The case could have implications beyond the governor's race. The group Utahns for Ethical Government has gathered roughly 10,000 e-signatures which it hopes to use to put an ethics petition on the ballot in 2012.
Roberts says lawmakers are preparing to address this issue during the next legislative session.
"It is my understanding that the Legislature, as a result of this case and other issues, is reviewing that issue. As to electronic signatures in an election context, they'll be taking it up in interim sessions, looking at it as a matter of policy," Roberts said.
The court made no decision Wednesday, simply taking the case under advisement.
E-mail: jdaley@ksl.com
×
Related stories
Most recent Utah stories